We stand ready to respond in emergencies
Together with partners, we offer dignity and protection throughout the duration of displacement where our structures are needed the most. Within our shelter system, we offer two options based on the modular frame, adapted to different responses, situations and requirements: the RHU and RHU Structure.
Our support
We collaborate with local and global partners to provide shelter as temporary homes for displaced families to live in safely, and infrastructure to promote improved health, protection and education.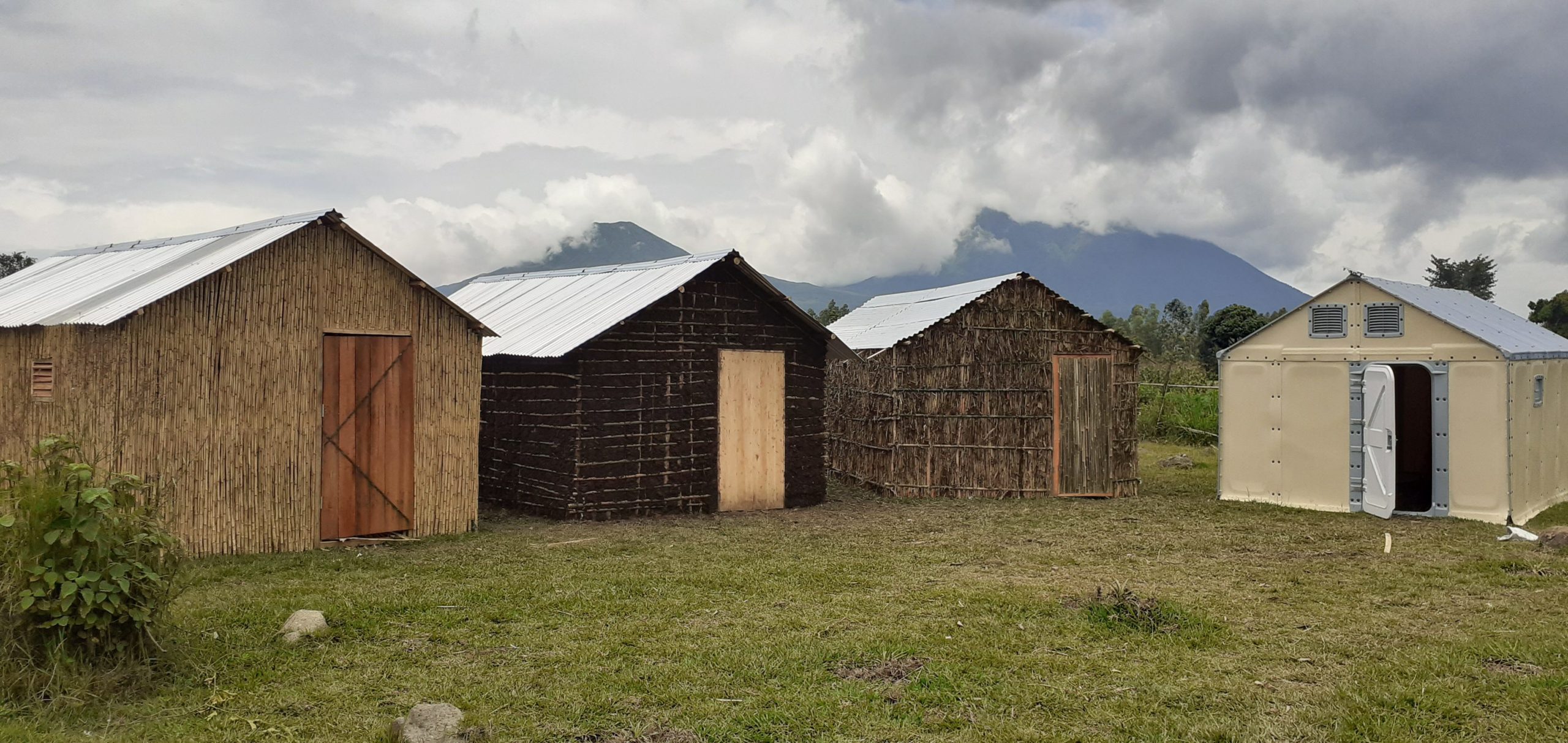 Shelter
Health
Education
Protection
Responding to the emergency in Ukraine
Since UNHCR declared the conflict in Ukraine a level 3 emergency, we have been supporting our partners' humanitarian initiatives by providing RHUs to shelter the growing displaced Ukrainian population. So far, we have delivered more than 4000 RHU units to different locations in Ukraine and in neighbouring countries.
Immediate dispatch from our warehouse in Poland
Our temporary shelters are produced in accordance with EU standards, and stored in our warehouse in Gdańsk, Poland, less than 1000 kilometres from the western Ukrainian border. They can be dispatched immediately for rapid deployment where they are needed the most.
Working with the EU to shelter refugees in Europe
With funding from rescEU, an upgraded unit of the EU Civil Protection Mechanism, the European Commission funded 4,000 RHUs, with the capacity to shelter 20,000 people. Currently in stockpile reserve to be implemented by the summer of 2022, the RHUs will be delivered and installed by the Swedish Contingencies Agency (MSB) for immediate protection until the establishment of long-term housing solutions.
Adapted to climates
We conduct comprehensive research and development to innovate ways our shelters can provide the best support in all climates. As all signs are pointing towards a difficult upcoming winter with many households across Europe forced to ration their energy usage, we are working with our partners on the field in Europe who are making adaptations in preparation for the cold winter months.
Training of trainers
Whether deploying shelters in disaster or conflict responses, in camps or in urban settings, we support partners during the planning, implementation and maintenance.
Contact us
We are regularly monitoring updates on the most urgent emergency situations in Europe and around the world, and are ready to support our partners. Contact us today to learn more about our support and technical assistance.