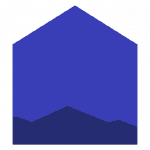 Our testing has demonstrated that the RHU and the RHU Structure are resistant to wind damage and dislocation by its secure connection to the soil with ground anchors that are shipped along with all building parts necessary to implement the shelters.
In the occurrence of unideal ground conditions, such as loose or rocky soil, or if there is periodical flooding, we recommend to increase the number of ground anchors and adapt the connection between the ground and shelter according to specific needs. A possible connection to implement a more permanent solution is to establish a proper foundation such as concrete slabs or ring beams. We encourage our partners to source the local supply chain for additional means of fastening, such as expanding bolts, screws or casted attachments.
Contact us
To learn more about the testing we conduct on the field in various regional and climate contexts, contact our support team.