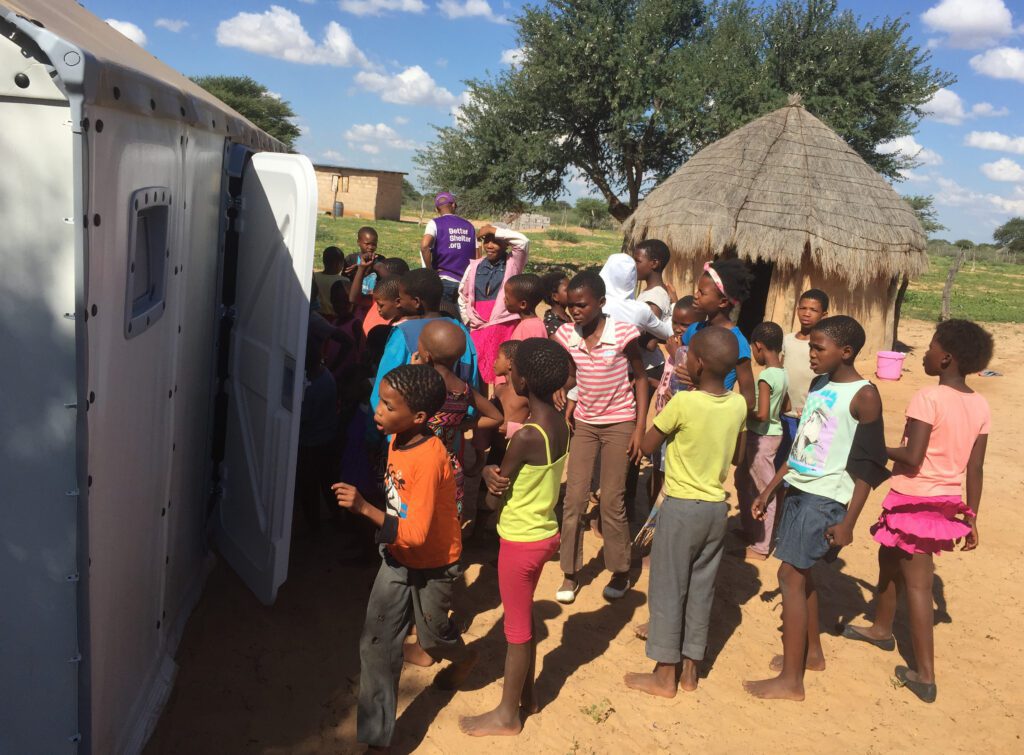 Together with Botswana Innovation Hub, Better Shelter has launched a pilot programme in Kweneng West, Botswana. A number of shelters will be evaluated as accommodation for citizens with small means. While property prices are soaring, there are many people without access to adequate housing. The beneficiaries of this pilot programme will be selected with the assistance of local social workers in certain settlement and small villages.
During the Better Shelter team's training, two shelters were assembled in the village of Khekhenye and one in Tshwaane, both located in Kweneng West.
Botswana Innovation Hub will be introducing the Better Shelter units to communities as an alternative cost effective and sustainable type of accommodation for persons with no adequate space to call home. Together with other stake holders, Botswana Innovation Hub will evaluate the units and assess if any modifications are required in order to meet specific needs of the beneficiaries.
Botswana Innovation Hub, established in 2008, promotes technology-based innovation and entrepreneurship. Through in-house and partner programmes it offers various training and networking events aimed at building capacity and creating an innovation ecosystem.
Botswana Innovation Hub and Better Shelter worked together already in October 2014 – a team from Better Shelter installed a prototype in their premises as part of the shelter's development process, and we're pleased to be able to continue working together with the Innovation Hub to further improve vulnerable peoples' lives.