Technical support
Whether deploying shelters in disaster or conflict responses, in camps or in urban settings, we support partners during the planning, implementation and maintenance.
Design and planning
Project resource ​
and time planning​
Design and 3D visualization ​
Fire safety and ​
risk mitigation​
Ground preparation ​
and anchoring ​
Climatic adaptation​
Wind resistance and ​
risk mitigation​
Maintenance​
Capacity building
Training ​
Installation support​
Technical troubleshooting​
Local material upgrade​
​
Assurance
Quality control​
Monitoring and evaluation​
Project communications
Contact us for a free-of-charge project assessment to help your shelter team evaluate needs and applicability of our shelter system. We also offer basic fire safety theory in a broader context, information about making use of the modularity and​ about the concept of thermal comfort, and more.
Training of trainers (ToT)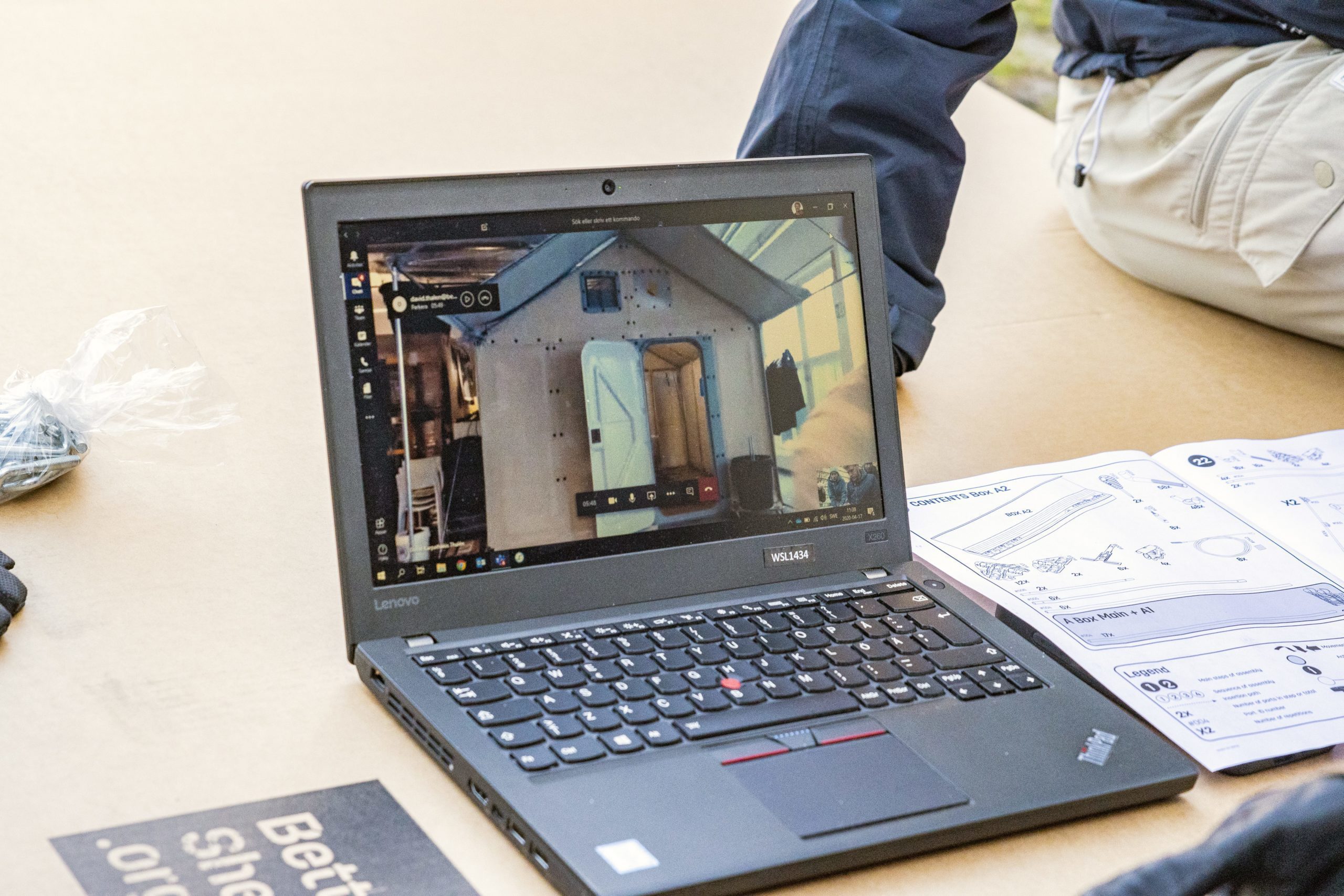 Online and onsite training
Length​: between two hours and two days depending on program
Format​: onsite or through video conference
Participants​: between four and 20 depending on format
Language​: English, Arabic, French, Spanish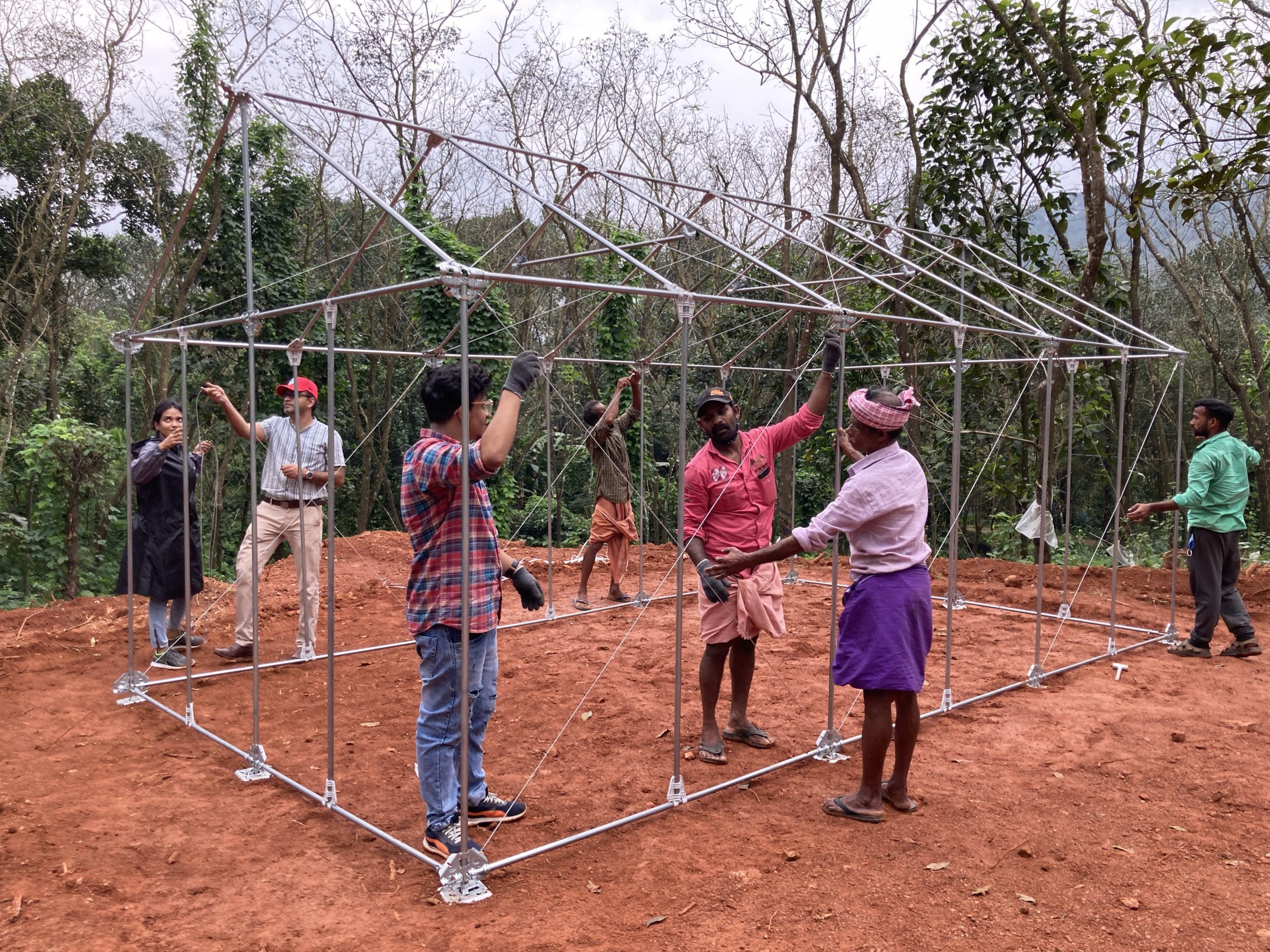 Customised support
Via chat groups and video calls we offer support not only during assembly but to quality check, troubleshoot, make modifications and do maintenance of the units after the installment.
What our partners say
"Better Shelter was supportive of Watan in preparing and processing the executive details, as well as training the field teams and support them during implementation. Their support had the greatest impact in accelerating the units shipping and convoy it to Turkey, and Syria."
Nader Alali, Shelter/ NFI Program Manager
"Working with Better Shelter was very easy. They were always willing to help us, even though we are in different time zones. I would recommend working with Better Shelter, not only because of their great product, but because of all the support and help at every stage."
Edgar Narváez, Projects & Innovation Manager
"I especially appreciate that Better Shelter kept us updated on all steps of the RHU installation and gave us the opportunity to participate in the RHUs improvement sessions through conducting very useful and interesting training in Gaziantep-Turkey."
Tammam Dubel, Programs Manager
"We procured some units for remote northern areas of Pakistan as a test case. These were required to set up field hospitals to address the sudden rise in Covid cases. Better Shelter made installation of these very easy by providing online training to the field engineering staff."
Amir Jivraj, Global Lead Capital Works
USA, The Other Ones Foundation
"Working with Better Shelter could not have been easier! Their commitment to listening and creative troubleshooting have been key in our ability to pursue our mission of building a future where all people experience shelter, opportunity, and support. We empowered our community members to learn to build with Better Shelter and now have an entire team of specialists caring for and maintaining these structures."
Jared Slack, Director of Relationships & Giving
Resources
Our Resources and guidance materials are designed help our implementing partners make the most of our shelters.