Getting refugees out of tents: can we provide better shelters than tents for displaced people?
On a day of record-setting heat in Sweden, Better Shelter was visited by the production team at the BBC World Service – People Fixing the World podcast, during a building workshop in a small countryside village on the outskirts of Stockholm.
In early 2022, UNHCR declared the milestone crossover of 100 million people forcibly displaced worldwide. 22 percent of the world's refugee population live in refugee camps, among them, over 6 million living in planned camps managed by humanitarian agencies, and 4 million living in self-settled camps. Millions in camps live in tents that are inadequate to support the daily requirements of dignified living.
The episode of the podcast, Getting refugees out of tents, explored the RHU as an alternative sheltering solution to those feeble tents that populate camps all over the world.
Instead of tents we have temporary shelters that are robust enough to last over years, and to be upgraded.

Johan Karlsson, Managing Director, Better Shelter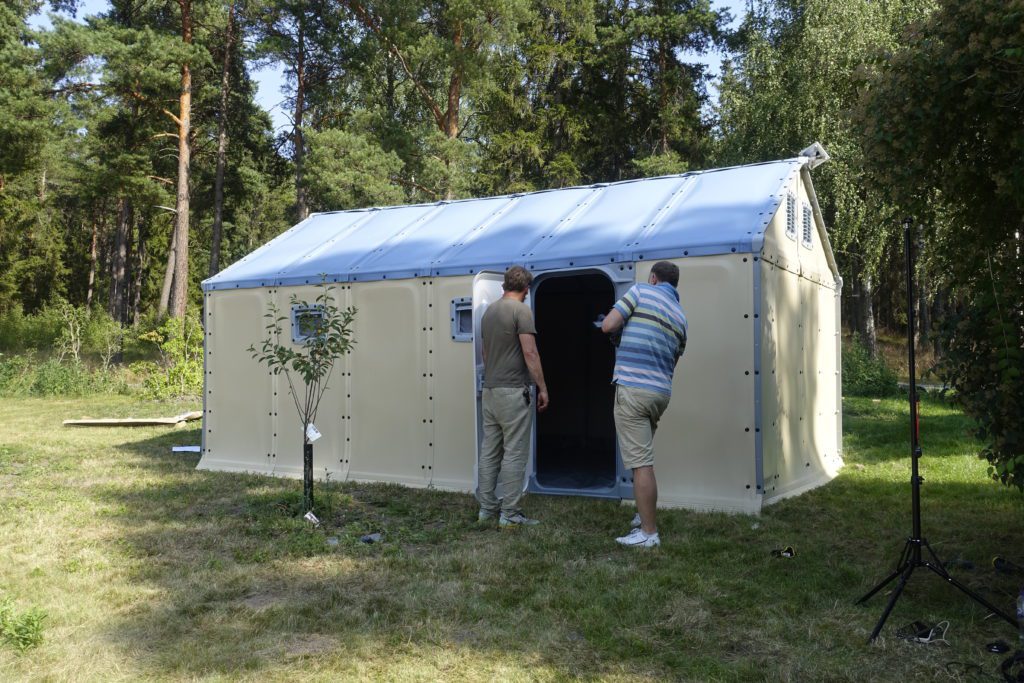 The episode also brought attention to Better Shelter's current work in innovation, upgrading the RHU Structure to better respond to the needs of emergency relief missions, while adapting to local traditions, cultures, skills and materials. Reduced of the signature beige and blue panels of its shelter predecessor, the RHU Structure frame was highlighted as a safer and more dignified solution to tents in rapid deployment.
We are trying to facilitate something that could work in an emergency, easily put up, low cost, but still utilising our low-bearing frame, and then it can be upgraded over time.

David K. Thálen, Head of Product Development, Better Shelter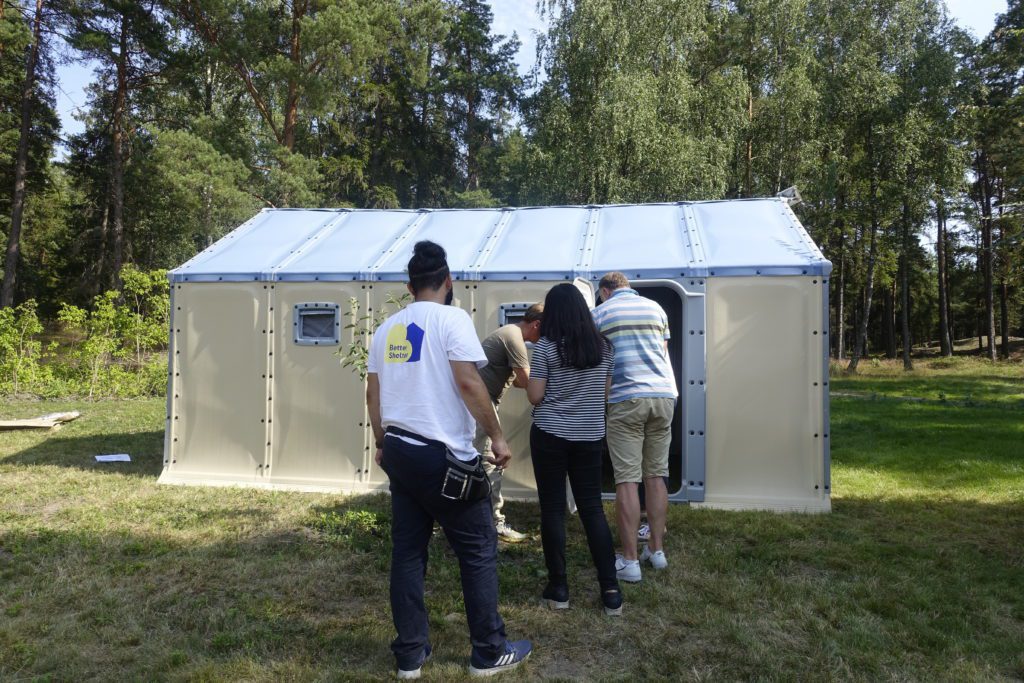 People Fixing the World is a weekly podcast broadcast by BBC World Service, and presented by Myra Anubi. Anubi's Dear Daughter won the Podcast of the year award at the 2022 British Podcast Awards.
Listen to the full podcast episode below: