Years of deepening crises in Venezuela has forced more than 6 million people from their homes, displacing the majority to seventeen countries in Latin America and the Caribbean. About 60,000 Venezuelan refugees were living in Brazil when the influx of refugee claims reached its height in 2018. With so many living away from home, the holidays can be more difficult than celebratory.
At the Rondon 2 shelter in the Roraima state in Brazil, ACNUR and the members of the Venezuelan refugee community brought some of their holiday traditions from home, bringing familiar holiday joy to the community of 7,000 people.
Among the 7,000 residents of the Rondon 2 shelter are Gerinez Perez, Marileth Aellano and Nieves Guiterrez, who arrived in Brazil as a refugee in July 2019, along with ten of her family members.
"To be able to bring a little bit of Venezuela to my neighbors here was what kept us working day and night to finish the mockup sooner possible. To see the children running around and happy looking at the crib is our Christmas gift".
Nieves Gutierrez, Venezuelan, resident of the Rondon 2 shelter in Roraima, Brazil
Guiterrez, Perez and Aellano worked in overtime to put together an oversized Nativity scene that included a replica of the Rondon 2 shelter. Working together with ACNUR, AVSI Brazil and a local NGO, Guiterrez, Perez and Aellano made a Nativity scene with combined elements from many national cultures and Christmas traditions. Snowmen amidst colourful homes typical of local architecture, amongst RHU shelters are positioned beneath a backdrop of snowflakes and Venezuelan and Brazilian flags. To the upper right of the scene, forming a peak overlooking the landscape, is the familiar setup of the birth of Jesus.
The full production was constructed with paper, office supplies and other low-tech materials. Coffee cup lids were painted in bright colours to make a bridge that reflected their home flag of Venezuela. Lunchboxes and cardboard were made into the housing that reflected both the culture they left behind, and the camp in which they were living in displacement.
"The shelter community saw us working on the crib, and they started to wash and bring the used lunch boxes".
Gerinez Perez, Venezuelan, resident of the Rondon 2 shelter in Roraima, Brazil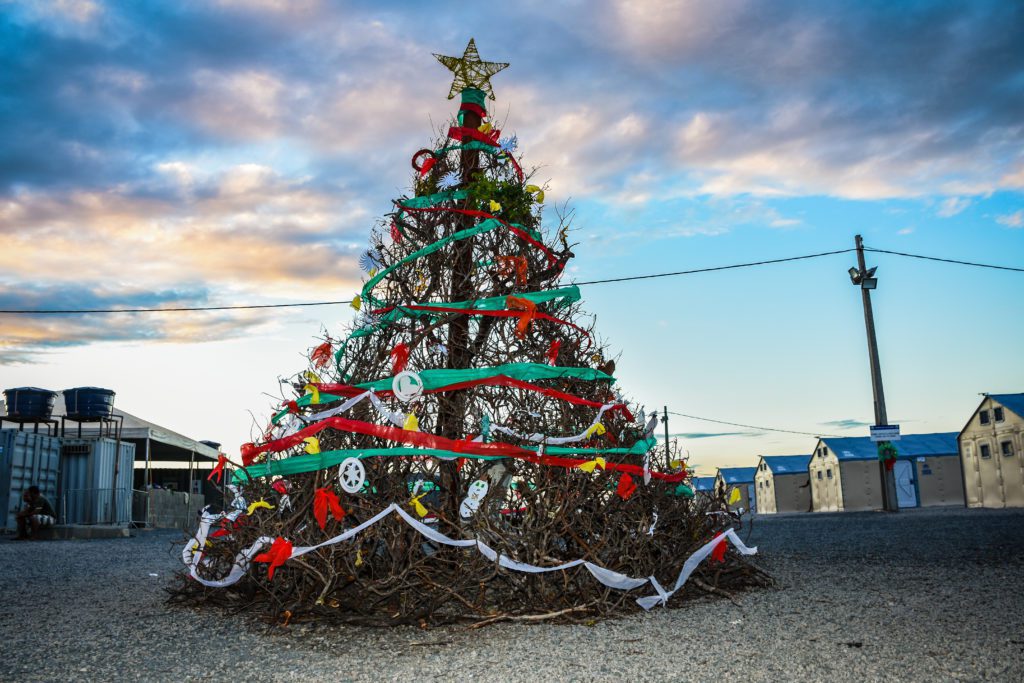 For many, the holidays are not just a time to reflect on the year ending, but also a time to look forward to the year ahead. Looking forward to the new year, Guiterrez, Perez, Aellano were with one voice on their hope for their future: to start a new life in Brazil for their children to grow up with stability and high prospects.
"…to be able to live in some place in Brazil in a way to have more stability, and my children be able to study. We just want to help our children".
Guiterrez, Perez and Aellano
Contact us
Get in touch with our support team to learn more about our work, how to become a partner and our technical assistance.