The exhibition 'Shelter' at Konstfack University College of Arts, Crafts and Design in Stockholm features interdisciplinary projects by students in Textile, Industrial Design and Interior Architecture that examine and explore the current needs of shelter in a broad sense and in various contexts. The results are visionary, inspiring prototypes aimed at different climates, persons and locations. The students address one of the issues associated with scalability; how to make something available and suitable for as many people as possible, while taking individual needs in consideration? A selection of the works;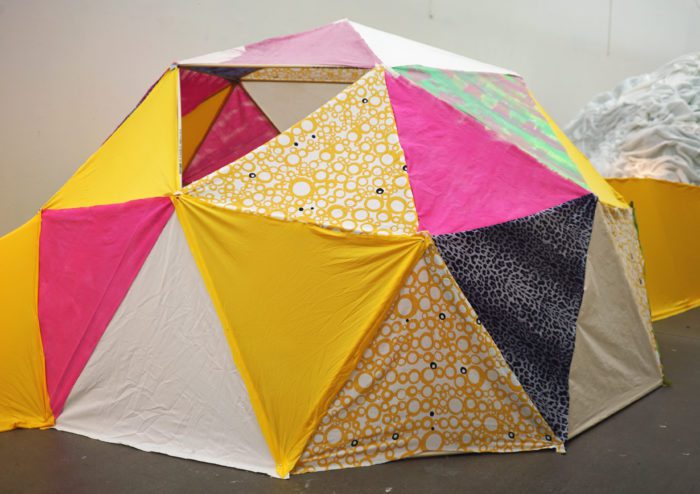 DARFUR, SUDAN: The students Nadja Zabihi, Emma Nilsson, Hakan Alkacir and Rufus Backman have constructed a colourful geodesic dome-inspired shelter for refugee children to inspire play and creativity in Sudan.
PAKISTAN: an origami, flatpack shelter that can be reshaped and redesigned for different needs. The outside material protects residents against the weather elements. The lining is made of wool, a material that can be sourced locally in Pakistan and could therefore create work opportunities for displaced persons in the area.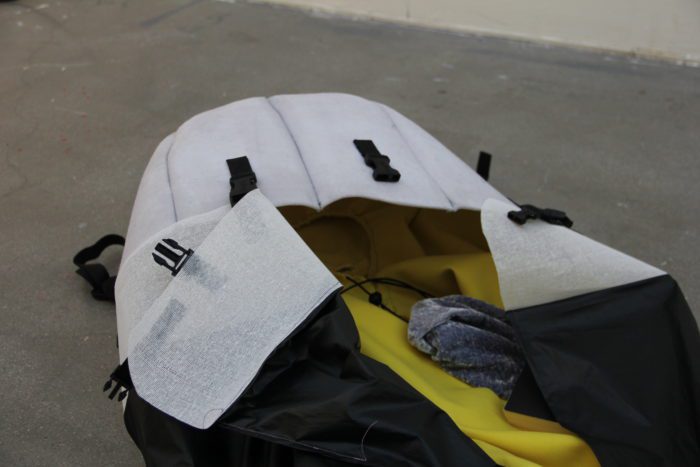 GREECE: An individual, sleeping bag-shelter developed with inspiration by the situation in which thousands of refugees from the Middle East and Africa find themselves after having reached Europe. These persons have embarked on a long journey across the continent with an unknown future. In this very mobile shelter with a reinforced top section, one can find a moment of peace and privacy whether situated in a train station in Munich or a transitory camp in Lesbos. This shelter addresses the need for privacy rather than social needs.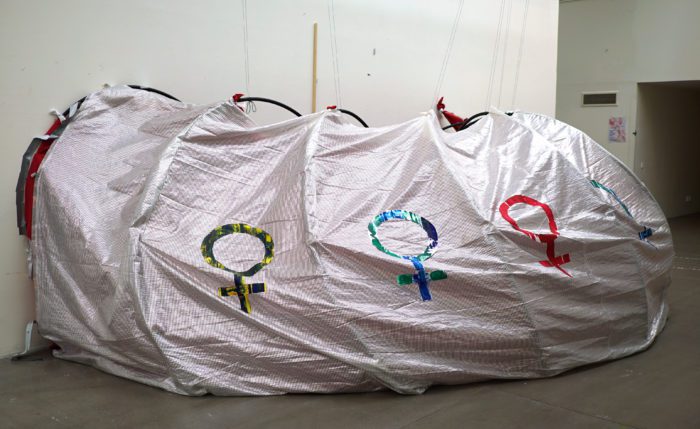 The Democratic Republic of the Congo (DRC) is characterised by conflict and lack of food, access to health care and insufficient infrastructure with more than 2.5 million persons displaced within the borders of the country, and 500,000 refugees of which a majority live in neighbouring countries; Burundi, Rwanda, Uganda and Tanzania. Between January and September 2014, the UNFPA recorded 11,769 cases of sexual and gender-based violence in the provinces of North Kivu, South Kivu, Orientale, Katanga and Maniema in DR Congo.
This group focussed on women's safety in the country, and the shelter aims to provide a safe place only for women where they can share thoughts and experiences and spend time together.
Header photo by Lina Wilckens