Art has long been a medium to demonstrate both support and resistance for the most pressing issues in the world. The global refugee crisis is one of the most urgent issues in modern history, with 100 million displaced people and millions living in a second country left in a state of limbo.
Millions of refugees arrived at the Greek border beginning at the height of crisis in Syria in 2016. While the number of asylum seekers in Greece have since slowed, many camp settlements remain open as transitional centres for refugees awaiting relocation.
In December 2022, the French artist JR revealed an art installation at the CCAC in Lesvos, engaging the refugee community of all ages.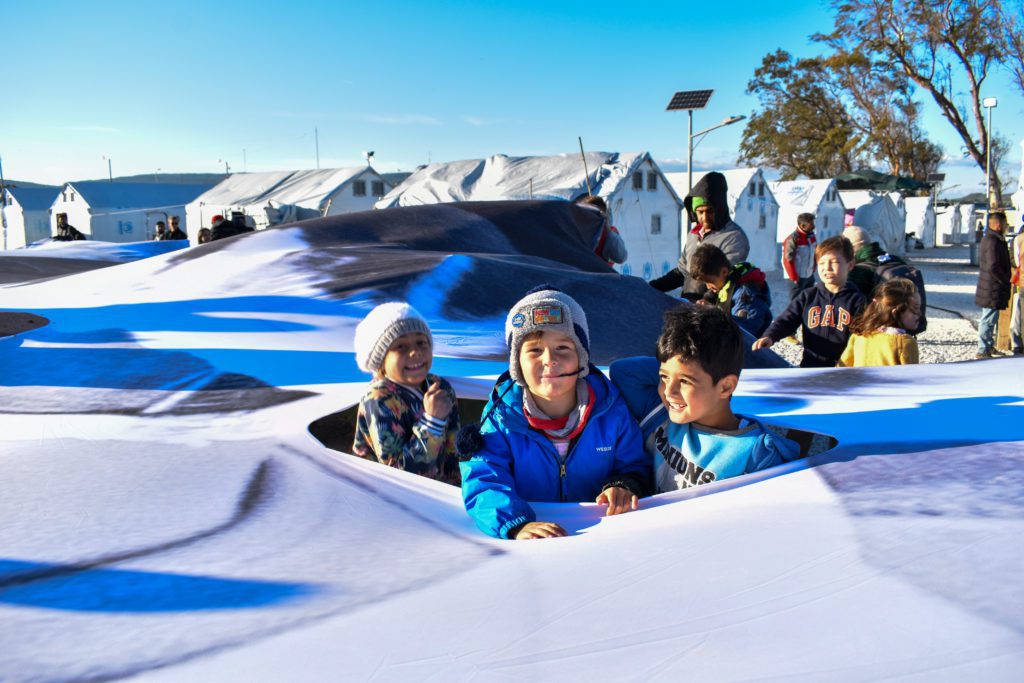 The final installment of the French artist JR's series entitled, Déplacé.e.s, which aimed to spread awareness of the millions of refugee children around the world. JR and his team travelled to Lesvos to launch a multimedia exhibition which included large scale printed cloth tarp of the eyes of Moses, a child refugee living in the Lesvos camp. The community assembled around the tarp for a picnic, while being served with hot beverages and breakfast.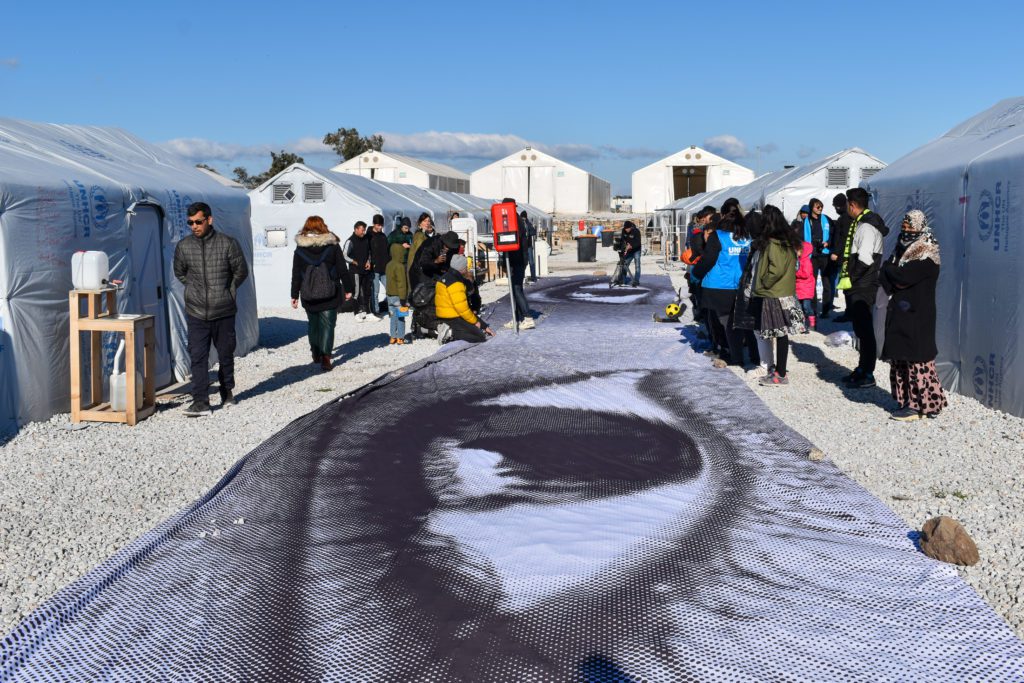 The installation also included a procession revealing the silhouette of a young girl from the same camp, printed on 45-metre long tarp and unfurled together with the community. The silhouette could be viewed in its entire scope from an aerial view. The Lesvos installation concludes a series of similar artworks by JR, that were brought to Colombia, Mauritania, Rwanda, and most notably, in Ukraine, just one month following the outbreak of war, and featured on the cover of Time magazine.
The art installation was surrounded by winterised RHUs, adapted to provide optimal thermal comfort for the refugee community in the colder winter months.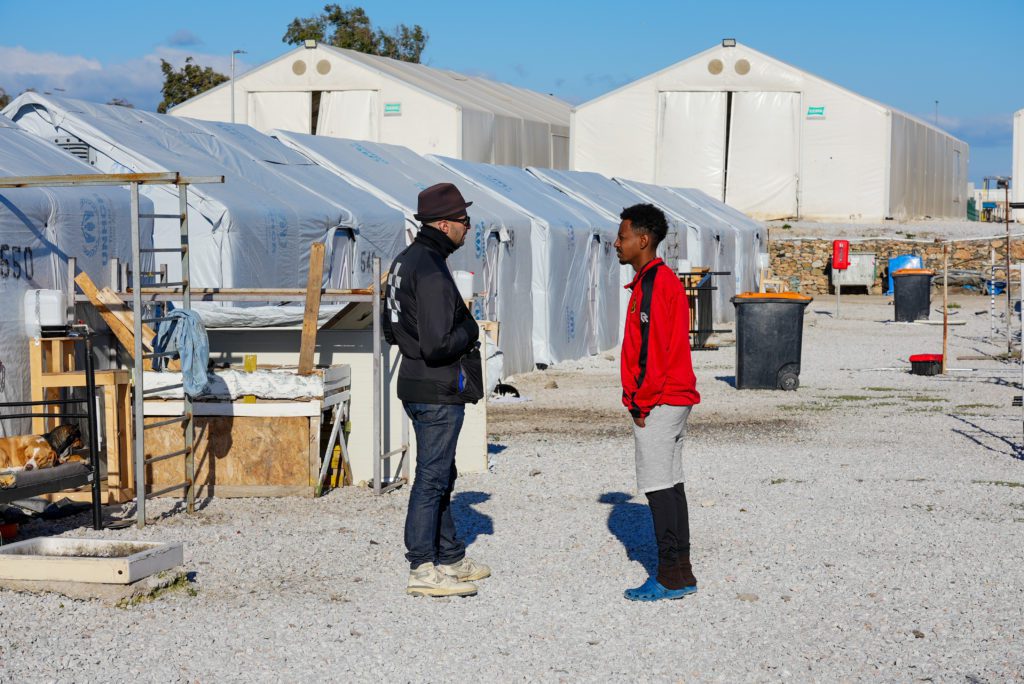 Contact us
Get in touch to learn more about our work, how to become a partner, and our technical support.