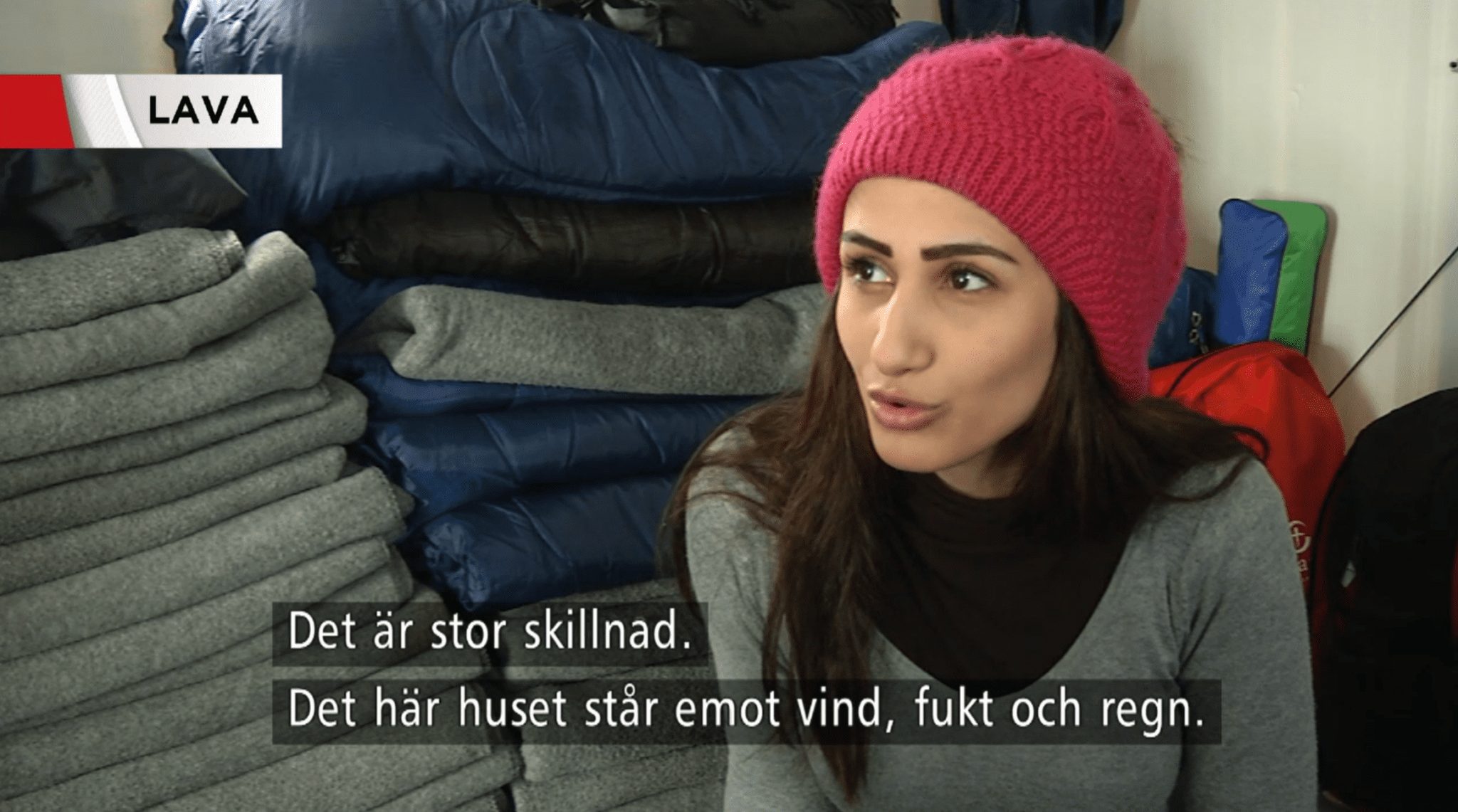 "It is safer for us women and children. This wall you cannot see through. However, when we change our clothes inside a tent, people can see in from the outside. And that is not acceptable" Lava, from Syria.
In September 2015 we provided support during UNHCR's assembly of the first Better Shelter units on Lesvos. Today, more than 180 units are in use in the Kara Tepe site, around 75 in the Moria site and several more units have been installed in key locations along the coast, where refugees arrive by boat from Turkey. A total of 1500 Better Shelter units have been delivered to Greece.
The will to innovate and adapt the shelters to certain needs has proven strong and we have witnessed several great examples of new solutions in the different sites. Overall, Lesvos presents striking examples of the shelters' benefits:
Durability: the units have withstood the weather elements and been adequately winterised and thus remained comfortable during the winter months. Kara Tepe is situated on elevated grounds right on the coast, hit by strong winds and heavy rain throughout the winter. The shelters have performed very successfully despite the extreme weather conditions.
Assembly: UNHCR and Better Shelter conducted training of trainers in Kara Tepe in September 2015, and since then several more NGO staff have been trained how to assemble the units and spread the knowledge further. It was reported that local staff had managed to assemble 2 shelters in 4 hours, an impressive performance!
Modification: the shelters on Lesvos are used for a range of purposes and functions, including housing; kitchen; aid clinic; dressing room; storage; children and women friendly space; NFI distribution; ID- and registration area; phone charging station; office and staff accommodation.
In several of these units, we have seen local adaptations and innovations demonstrating the versatility of the structures.
UNHCR Camp Manager in Kara Tepe said he welcomes all refugees to the site as his guests, and not as refugees – the Better Shelter team is deeply impressed by UNHCR, NGOs and locals' hard work and warm welcoming of refugees.