Hundreds of families in northwestern Syria are still homeless after the devastating 7.7 magnitude earthquake that struck southern Turkey and northwestern Syria on February 6. It killed 2,274 people in addition to injuring 12,400 in northwest Syria alone, according to the latest statistics announced by the Syrian Civil Defense.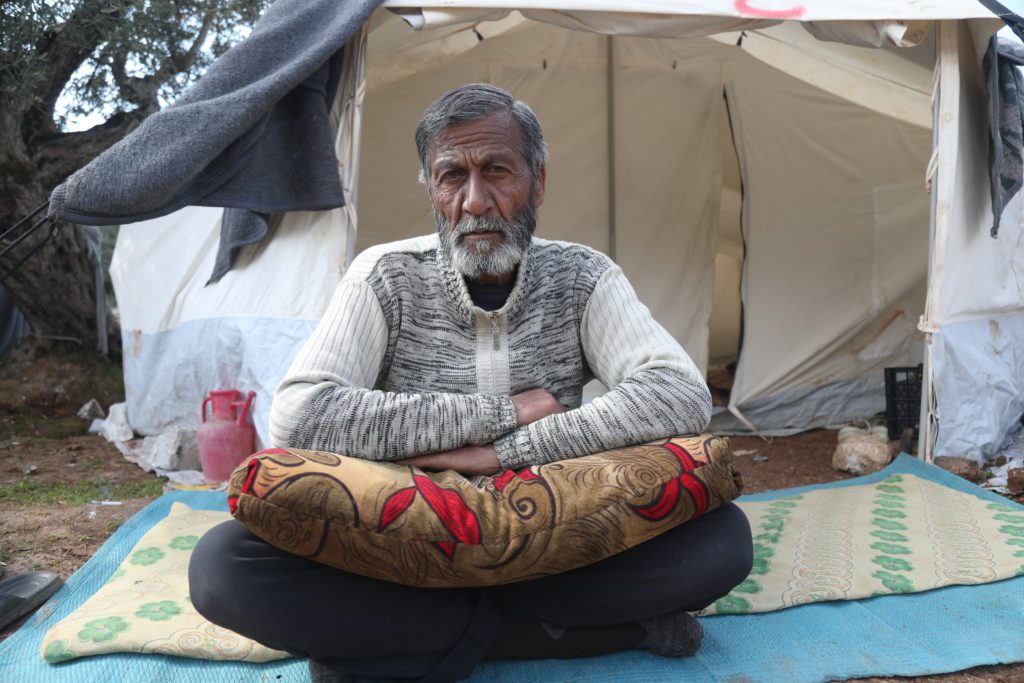 "Around 4:20 am on February 6, 2023, we felt as of the entire house was falling apart and we rushed outside in our pajamas. My kids were barefoot, and it was very cold and rainy outside" said Ahmad Al-Fajr, a displaced person from the southern countryside of Aleppo to Idlib city, has 8 children.
Ahmed tells Better Shelter that his house was heavily impacted by the earthquake and is no longer habitable because most of its walls have cracked. He and his family slept on the street for two days until they were able to secure a tent in one of the camps on the outskirts of the city.
"Despite the lack of aid provided to us in terms of food and heating materials, we consider ourselves lucky because we were able to secure a tent to shelter us, unlike many families who are still out in the open due to the lack of tents in the area" Ahmed says.
"What we need most of at this time is winter gear for the children, because my children have not changed their clothes ever since the day of the earthquake."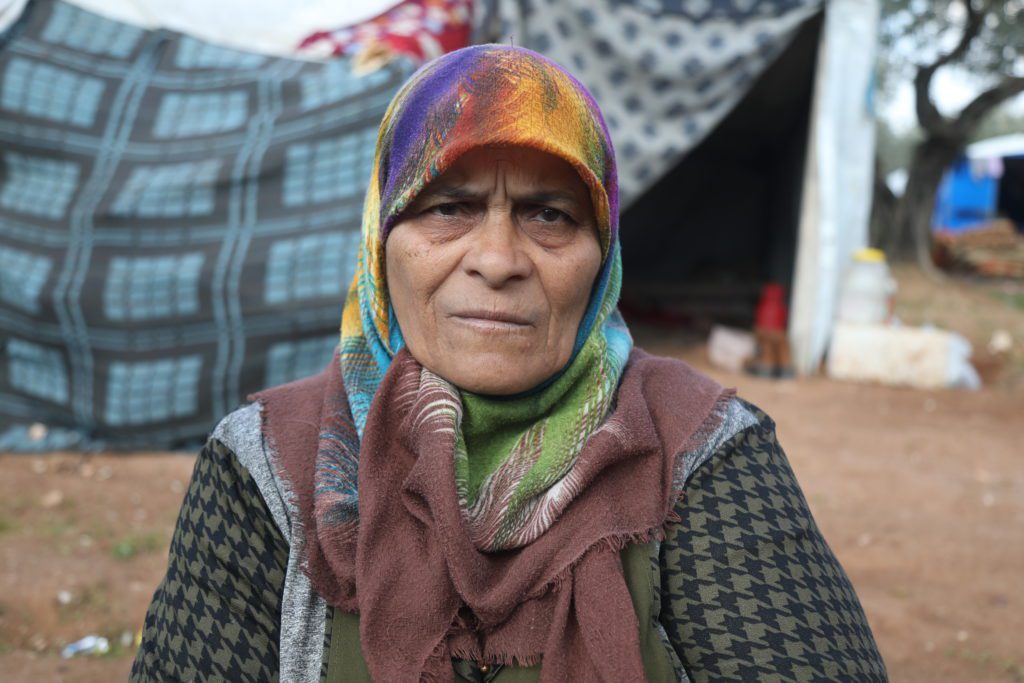 Um Ammar, from Idlib, survived the earthquake. She and her family were able to escape from their home safely despite a wall falling over her, but her son managed to get her up and take her outside of the building.
Um Ammar, her husband and their son and daughter spent the first night after the earthquake in an animal barn. After that, they moved to live in a nearby shelter that was created for earthquake-affected people in the area.
"We were not able to secure a tent for us from the shelter center, but we brought some wood sticks and put a bunch of covers over them in order to protect us from the cold as much as possible. We live here in a deplorable state, lacking everything from shelter, food, clothing and heating materials."
"At this time, it seems impossible for us to go back to our house. What we have endured during the earthquake is devastating and left us all traumatized. I am pretty confident that it will take us a long time to recover mentally from the earthquake and be able to live like normal again."

Um Ammar
4 million people live in northwest Syria
More than 1,043,833 people affected by the earthquake in northwestern Syria, including displaced people and host communities
1,298 destroyed homes
11,176 damaged homes
More than 25,000 families need shelter, food, and water
Damage to medical, educational, and commercial facilities
Data: the Response Coordination Group – a local group collecting statistics on affected civilians.
Contact us
Get in touch to learn more about our work, how to become a partner and our technical assistance.