The Dutch photographer and former humanitarian health worker Ruben Timman had a dream in 2001 while on a photo report assignment in Vietnam. In this dream, he was guided through the "Museum of Humanity" by no other than Kofi Annan. The museum was sadly run down – the glass display cases were shattered, the lighting was poor and everything was covered in dust. And no one seemed to care that the museum had been forgotten. Timman was unable to shake the dream off, and when he returned to the Netherlands a year later, he was shocked to realise that nobody seemed to care about what was going on in Cambodia or in any other humanitarian crises around the world. Having seen the power of visuals in the film 'The Killing Fields' about the Cambodian genocide, Ruben decided to become a photographer to be able to show people the injustice and suffering of so many through imagery. He began to photograph people of all ages and from all walks of life for a collection of portraits that would later form the basis of the Museum of Humanity.
18 years after his dream, the museum opened last month in Zaandam in the Netherlands in an old factory building. Museum visitors can also step into a Better Shelter and get an idea of what a home of a refugee family may look like.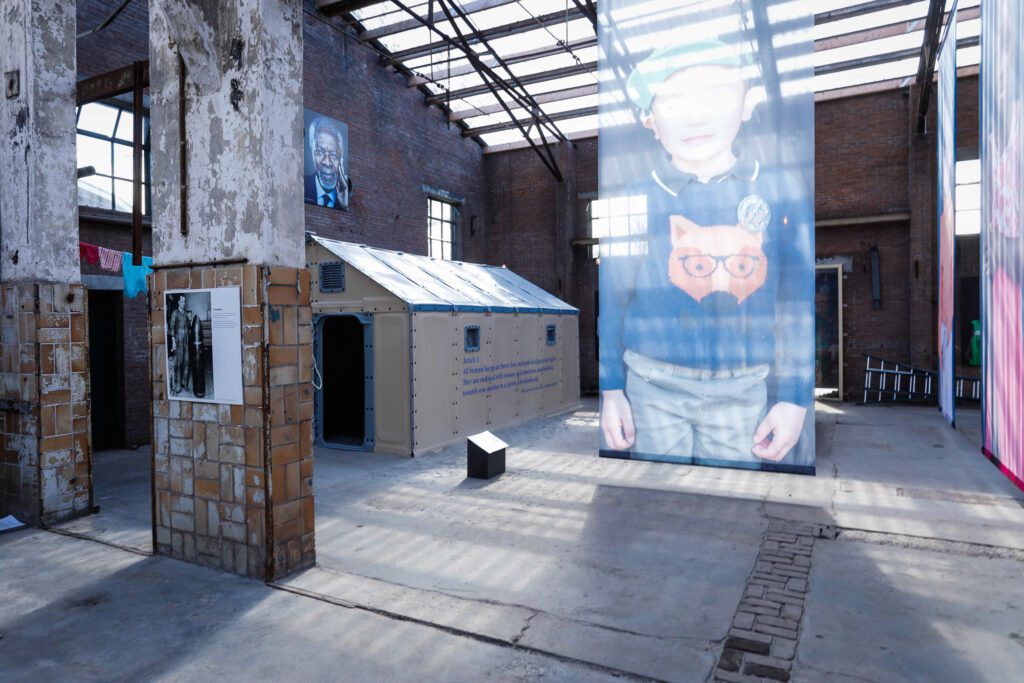 Why is a museum that celebrates humanity important?
Ruben Timan: It is more important than ever before to celebrate humanity. At the same time, it is a timeless message and we have to remind ourselves of our beauty and dignity time and again. The sad state of the museum in my dream is something that I surely recognise in current times. Different groups are living next to each other instead of with each other, political parties are getting more and more extreme on both ends of the political landscape and the tolerance for people who are different to us sometimes seems to be lower than ever. Yet, as with the timelessness of the importance of reminding ourselves about the beauty and dignity of humanity, I think that this beauty and dignity itself does not depend on a specific period of time or location. With my portraits I want to show the beauty and dignity of humanity independent from the context people are living in.
How do you want museum visitors to feel when they leave the Museum of Humanity?
RT: We want to make them aware of how valuable and beautiful people are. When they leave the exhibition we want them to look at others with different eyes – to see see beauty and dignity in their neighbour or in the person standing next to them in front of the traffic lights. And to see that same beauty and dignity in a refugee in a country miles away from their home or in someone who looks completely different than them.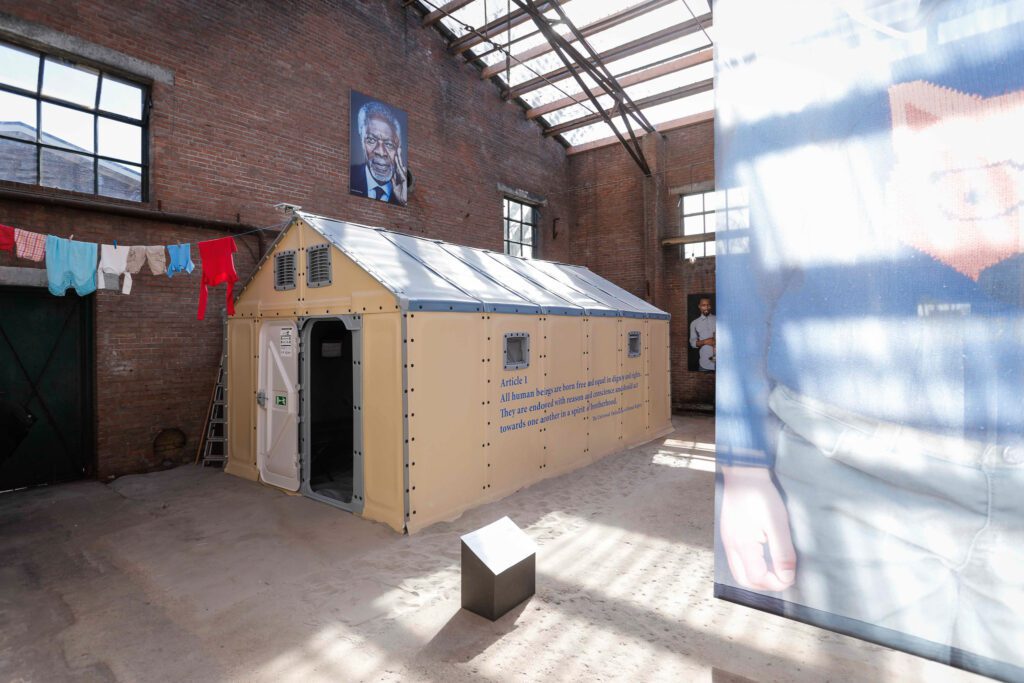 Out of the thousands of people that you have photographed – who often comes to mind?
RT: In 2016, I travelled to Iraq to report on the refugee crisis. In Ainkawa I visited an elementary school. The city had been taken by the Islamic State two years earlier: a human tragedy. More than 50,000 people fled in total panic. Among them was Melek – a six-year-old girl. When I walked onto the schoolyard, a square surrounded by classrooms, she caught my eye with her unusually pale skin and white hair. I asked the teachers for permission to photograph Melek and four other children. When I started photographing her, I noticed she could not look me in the eyes. She could not bear daylight because of her albinism, and this was most likely not her only pain. The internal injuries must have been much worse. We had to part rather quickly after the school bell rang, so I only had her name and her age. As Museum of Humanity was gaining more attention, I found that Melek's portrait moved people. It was often used for articles in newspapers and magazines about Museum of Humanity, and I decided I had to find out more about her. With the help of my contact person in Iraq, I found her fairly quickly in the summer of 2018.
Melek and her parents allowed me to share her story: she spent three years in a camp for internally displaced persons, together with her mother Ekhlas, her father Amer, her sister Darivan and her brother Muhanadin. Her memories of their escape are mostly about the fear she felt of the overwhelming noise of artillery gunfire. When the family returned home at last, they found it in ruins – damaged and plundered. Her toys were gone, including her favourite battery-run car. With help from the church, they restored the house. Her father Amer found a job in a cafeteria and the children went back to school. Melek is smart and her grades are good. Her favourite subjects are mathematics and sports. Because of her condition, she needs adjustments. Her vision is not good and because she does not have good glasses, she has to walk up to the blackboard to read what the teacher has written. Her poor vision prevents her from participating in the annual sports event and music lessons and she cannot play outside since her skin is so sensitive to sunlight. Her older sister, who has the same condition, stayed home from school for a period because of the bullying. She has now dyed her hair so as not to stand out so much. But Melek does not seem to care so much when children bully her. Melek's name suits her fragile appearance. It means 'angel'.
What do you have planned for the museum's first year?
RT: We will start organising 'Museum of Humanity Movie Nights', when we screen movies related to the topic of beauty and dignity of humanity. We will also open our first outdoor exhibition in May in Warburg, Germany, where portraits will fill the streets of the old city center. I'm really excited about our first exhibition outside of the Netherlands and hope that the Museum of Humanity will spread all over the world. My ultimate dream is to have a Museum of Humanity exhibition at the United Nations headquarters in New York. It would be opened by the Secretary-General of the UN and visited by people from all over the world. Because I believe that it is more than just a building with portraits. It is a way of looking at humanity and the world.
Read more about the Museum of Humanity here.