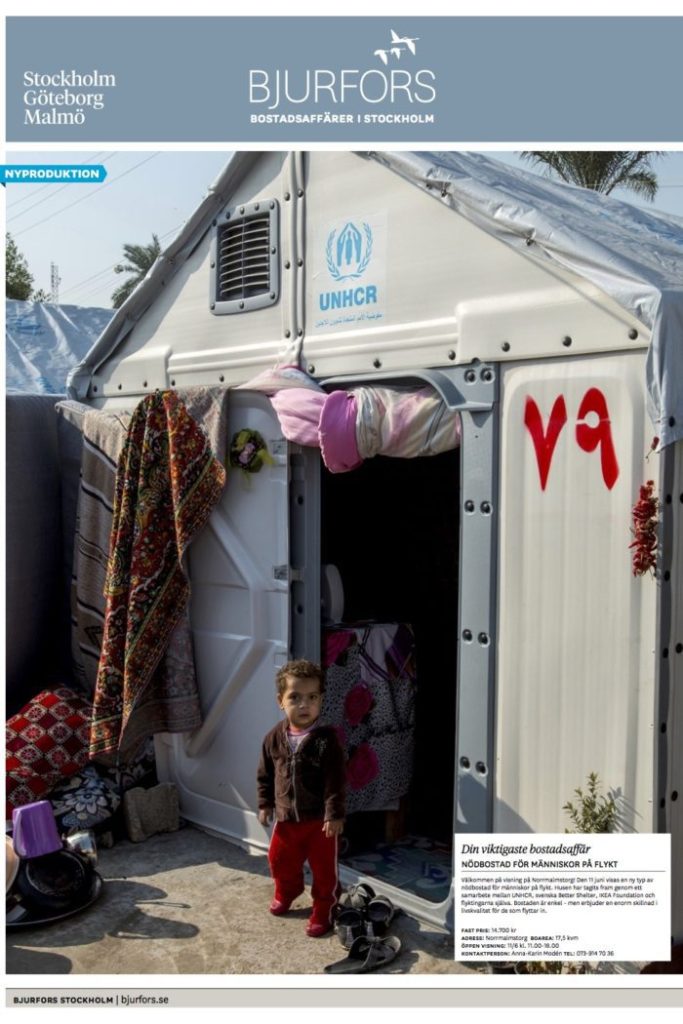 Welcome to a very special house viewing this Saturday, June 11th, on Norrmalmstorg in Stockholm together with the Better Shelter team and Sweden for UNHCR. Take the chance to step inside a ‪Better Shelter and learn more about how you can contribute to the most important and rewarding house purchase of your life. The photo exhibition inside the shelter will feature images and stories about some of the Iraqi families that today live in shelters in the Baghdad area.
With support by Svenska Postkodlotteriet, UNHCR has been able to provide thousands of children, women and men in Iraq with better shelter during their displacement, including Sa'ad Mohammed, Yasmine and their three children.
"The first time we heard they were going to replace the tents, we were so grateful. We really suffered in the tents. They were difficult to live in. We were afraid that winter would come and we would still be living there. We heard that many tents were flooded and people lost everything, so we were really grateful that the tents would be replaced. It was such a relief; the shelters are more private, more safe; especially for Ritaj; she needs a warm space and the shelter provides this…much more than tents, and they are really protected…", says Yasmine, a 27-year old mother of three who was forced to flee her home in the Anbar province of Iraq.