The holidays are unique by culture, geography, and degree of observance. The holidays mean that millions of people around the world will be revisiting their beloved annual traditions, with friends, family and loved ones.
Whether known as Santa Claus, Father Christmas or Saint Nick, the children in the English speaking world eagerly await their reward for good behaviour all year. In Austria, children are spooked by Krampus wreaking havoc on the streets. Lines of people assemble at KFC locations for a bucket of fried chicken in Japan. The Swedes erect towering Gälve Goats in their communities, and the Finns celebrate with a session in the sauna.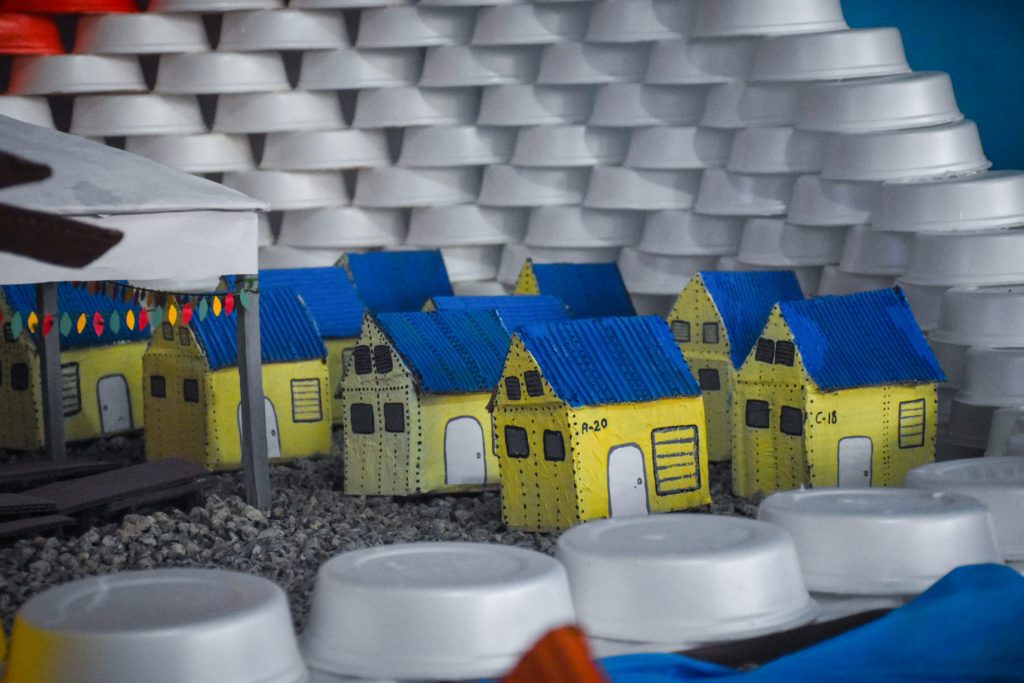 For many, the most cherished holiday traditions are celebrated with family, at home. But what do the holidays look like for those living in displacement, who have been forced from their homes and living in camp settlements and temporary shelters?
From Brazil, to Syria, to India, take a look at what displaced people have said is their favourite holiday, and how they celebrate the holidays away from home.
Rondon 2 camp, Boa Vista, Roraima, Brazil
In a camp settlement in the northern Brazilian state of Roraima, some 7,000 Venezuelan refugees live and await for the day they are called to be relocated to rebuild their life with new opportunities.
A predominantly Catholic country much like their Latin American neighbours, Venezuela observes Christmas with a number of traditions, both secular and religious. The holidays in Venezuela begins on December 16th with midnight mass, and lasts until the Day of the Epiphany on January 6th. In between, Venezuelans celebrate with lively music, traditional foods and colourful decorations. 
"To be able to bring a little bit of Venezuela to my neighbors here was what kept us working day and night to finish the mockup sooner possible. To see the children running around and happy looking at the crib is our Christmas gift."
Nieves Gutierrez, Venezuelan, resident of the Rondon 2 shelter in Roraima, Brazil
An important Christmas hallmark is the traditional Nativity Scene (Nacimiento). In some regions of Venezuela, the Nativity Scene is more popular than the Christmas Tree. In 2019, three refugee women living in the Rondon 2 camp in Roraima, led the craft project building a large scale Nativity Scene for the full community to share.Venezuelans Marileth Aellano, Nieves Gutierrez and Gerinez Perez brought a small piece of their original home to their transitional home. WIth basic office supplies and craft materials, they made a Nativity Scene that reflected the traditional imagery provided in the bible, with the architecture and environment of their current reality.
Ultimately, their project caught on with the rest of the community, who joined in the making process. Notably, the children were eager to participate, and the three women reflected on how their holiday wish was for the children to realise their fullest potential outside of their displacement situation.
Maram camp, Idlib, Northwest Syria
In the Islamic calendar, Eid al-Fitr and Eid al-Adha are celebrated every year on changing dates traditionally determined by sightings of the new moon. For the Eid holidays, Muslims decorate their homes and wear their finest outfits. They are celebrated communally, with family sharing elaborate meals.
"Zakat" is a key observance for Muslims, and one of the five pillars of Islam. With significant emphasis during the holidays, paying zakat is a reminder for Muslims to appreciate blessings and act with charity for those who are less fortunate. At the heart of both Eid holidays is prayer, often concluded with the salutation of "Eid mubarak" and three hugs.
The Eid holidays are favourites for Aamah al-Salloum, who was displaced from the eastern countryside of Saraqib, and currently living in the Maram camp in the town of Sheikh Bakhr, northwest of Idlib, Syria.
"My favorite holidays are the holidays like Eid al-Fitr and Eid al-Adha in addition to that Friday we get together with the family and see the laughter on their faces."
Aamah al-Salloum, Syrian, resident of the Maram camp in Idlib, Northwest Syria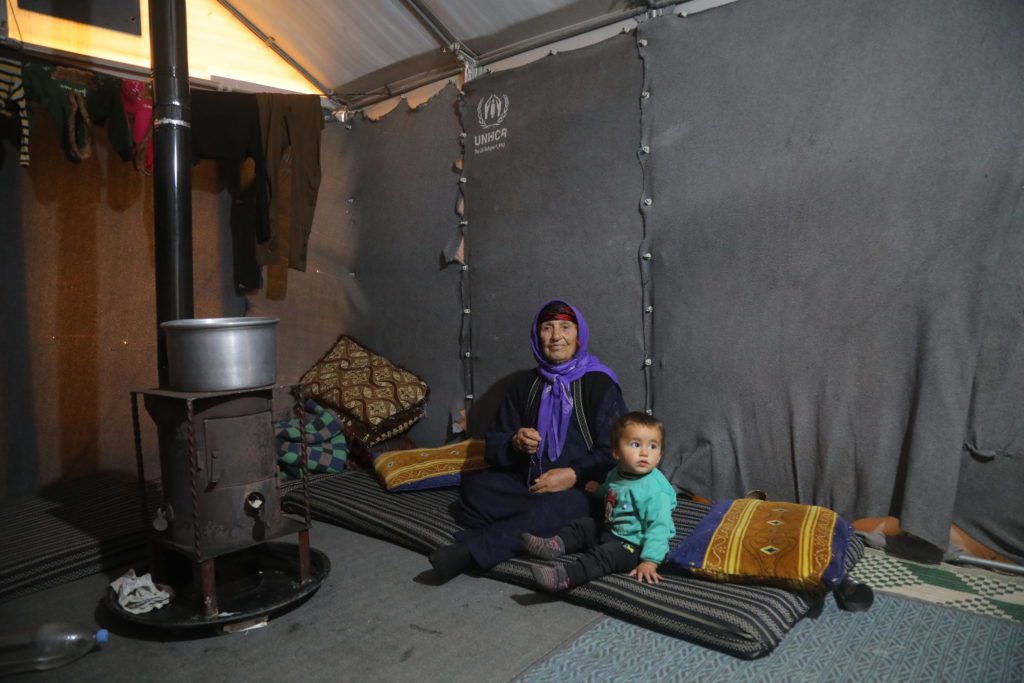 For many, however, celebrations do not only have to come scarcely in a year. For Zakariya al-Sheikh, his faith is the cause for him to celebrate on a weekly basis. Displaced from the village of Tal Debs, east of the city of Maarat al-Numan, Zakariya was moved to the Maram camp in Sheikh Bahr.
Prayer every Friday is Zakaria's favourite holiday, during which he celebrates with his family to share meals and blessings.
"Our favorite holiday, as Muslims, is Friday, when we celebrate with family and children, and go out on some visits and picnics."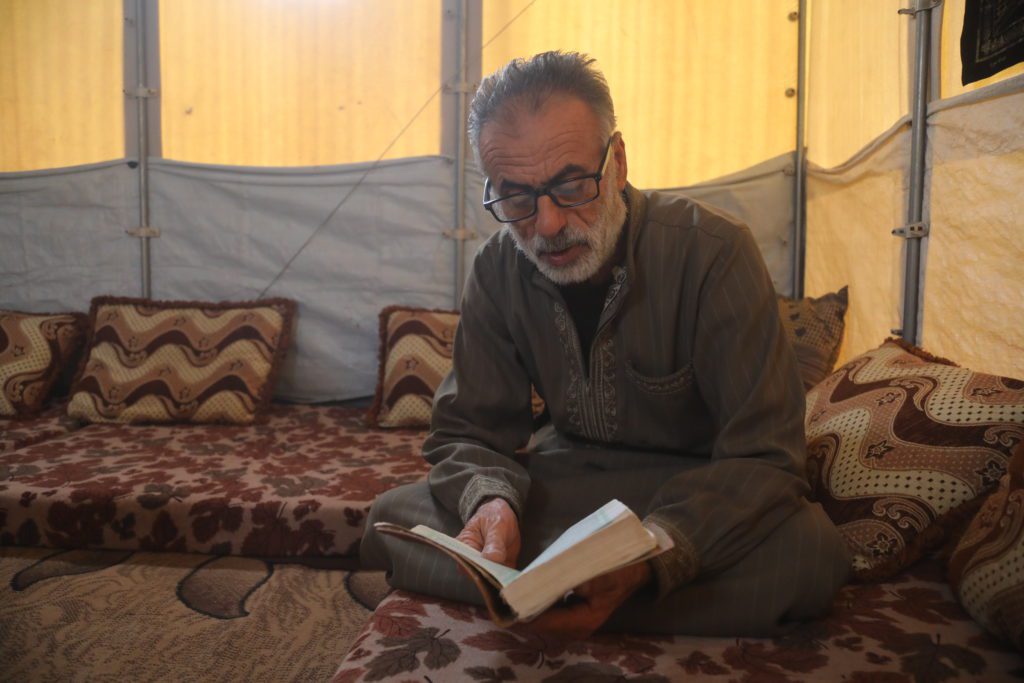 Kalain block, Assam, India 
As diverse as a country like India, holidays and celebrations are varied and plentiful. Diwali is the largest religious holiday in India, coming from the Hindu, Jain and Sikh traditions. A festival of lights commemorating the triumph of lightness over darkness, Diwali is often associated with Lakshmi, the goddess of prosperity.
Diwali celebrations depend on the region, and how each family interprets the Diwali story. Like many holidays around the world, communal prayer is central and families often gather to share large feasts. To emphasize the importance of light, lamps are lit on the streets and within houses, and fireworks are lit for larger communities to enjoy.
On the Hindu calendar alone, there are at least 30 recognised holidays, many associated with Gods, including Maha Shivratri. Also known as the "Great Night of Shiva", Maha Shivratri is observed with solemnity, celebrated with fasting, keeping vigil and chanting prayers.
Dedicated to the workshop of the Lord Shiva, is Joysna Bhumji. Jyotsna and her husband were displaced by the flooding in Assam, India, and relocated to the Kalain block site overseen by the NGO SEEDS. Together with SEEDS, Jyotsna and her husband built their shelter from the ground-up, making sure that their new home accommodates their devotion to faith.
Naturally, Jyotsna's favourite holiday is Maha Shivratri, which she looks forward to every year.
"I am the devotee of Lord Shiva. My favourite festival is Maha Shivratri. It comes once in a year. I wait for that great night of Shiva."
Jyotsna Bhumji, resident of Assam, India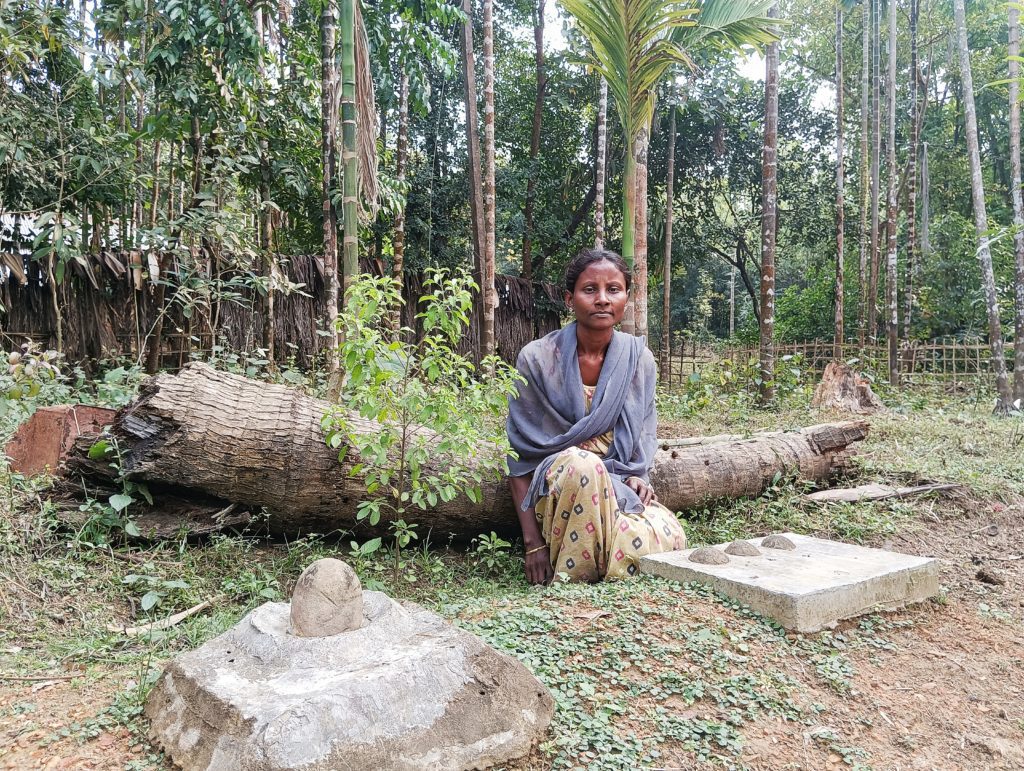 Contact us
Get in touch to learn more about our work, how to become a partner, and our technical support.