Yessenia Guarique, 32, and her husband left Venezuela because of the country's increasing food shortage. Yessenia currently lives in Rondon III camp in Brazil with their three children, Crisbelles Marinho, 12, Valeria, 9, and Victoria, 1. Crisbelles who has cerebral paralysis and requires medical care was especially affected by the lack of food and medicine in Venezuela.
Over 180,000 – of the total 4.5 million – Venezuelan refugees and migrants have fled to Brazil to escape political instability and violence in their home country, where inflation is expected to hit 200,000% this year, according to IMF.
The primary entry point for Venezuelans is Roraima, a northern Brazilian state, which is geographically isolated and lacks economic opportunities. The "Operation Welcome" program, run by the Brazilian Government, is designed to make sure that refugees are provided with food, shelter and documentation when they arrive in Brazil.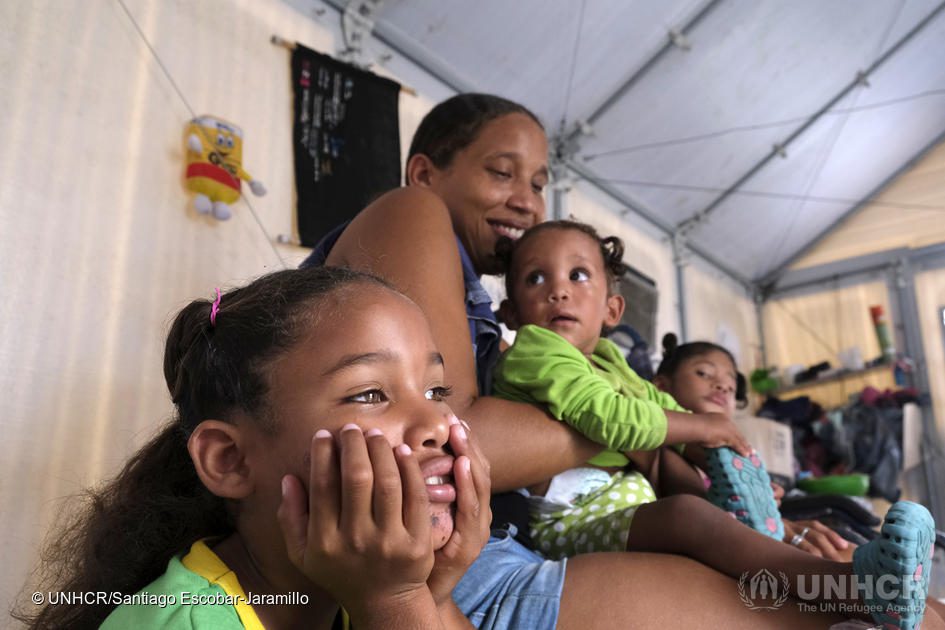 A voluntary relocation program, run by the UN in collaboration with local and federal authorities, civil society and the private sector, has so far relocated over 15,000 Venezuelans since April 2018, to 50 cities with better integration and livelihood opportunities with the aim to give migrants an opportunity to make a living while less pressure is put on communities along the border.
Yessenia's husband has been relocated to another region where he works at a food processing company, and they are hoping that they will be able to reunite there soon.