Together with partners, UNHCR, the city's firefighters and youth volunteers have built three super-sized Better Shelters (each made up of four standard Better Shelters) to increase the size and capacity of a municipal community diner in Ibarra, Ecuador.
Now, the diner will be able to serve more than 400 meals per day to people at risk, both Ecuadorian and refugees (especially Venezuelan).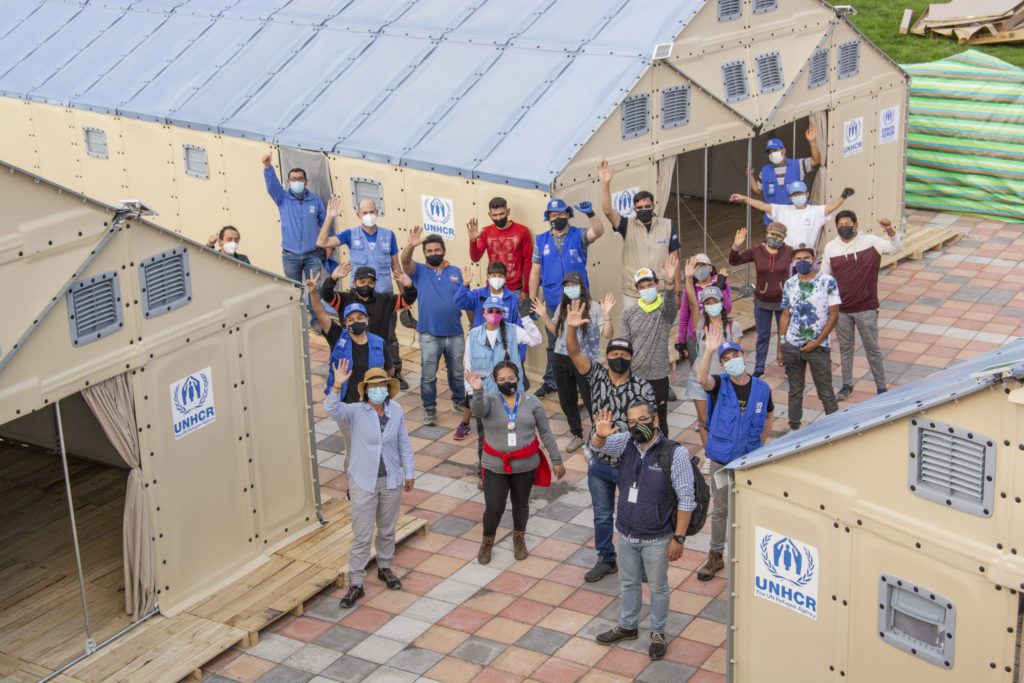 According to UNHCR, it took more than 15 hours and about 40 volunteers to build the Better Shelter dining rooms.