As an Interior Design student at Kontsfack University in Stockholm, Sweden, Olivia Åhman had an idea for her final project. She has always had a keen interest in elevating the human experience in her approach to design, in many ways recalling the age-old adage of "form following function". But for Olivia, function, form and materiality are all connected parts to reach an intended purpose, and in her words: "if something works, it's beautiful!"
"My interest in form and design has always been central to me, with a constant curiosity about how we can explore it in relation to us humans and how we can experience a room or a piece of furniture differently, depending on how it is designed."
The genesis of Olivia's project began with the aim to influence and facilitate positive change for people by giving function a form. Partnering, then, with a humanitarian organisation was a natural fit. She'd crossed paths with humanitarians before, in 2022, when she participated in a project for Doctors Without Borders (MSF) on the design of a pop-up shop in Stockholm to generate fundraising.
Her experience with MSF sparked her interest to coalesce the unique perspectives of interior design with the humanitarian shelter. She contacted Better Shelter to explore ways of expanding on one of the main characteristics of the Relief Housing Unit (RHU) – modularity.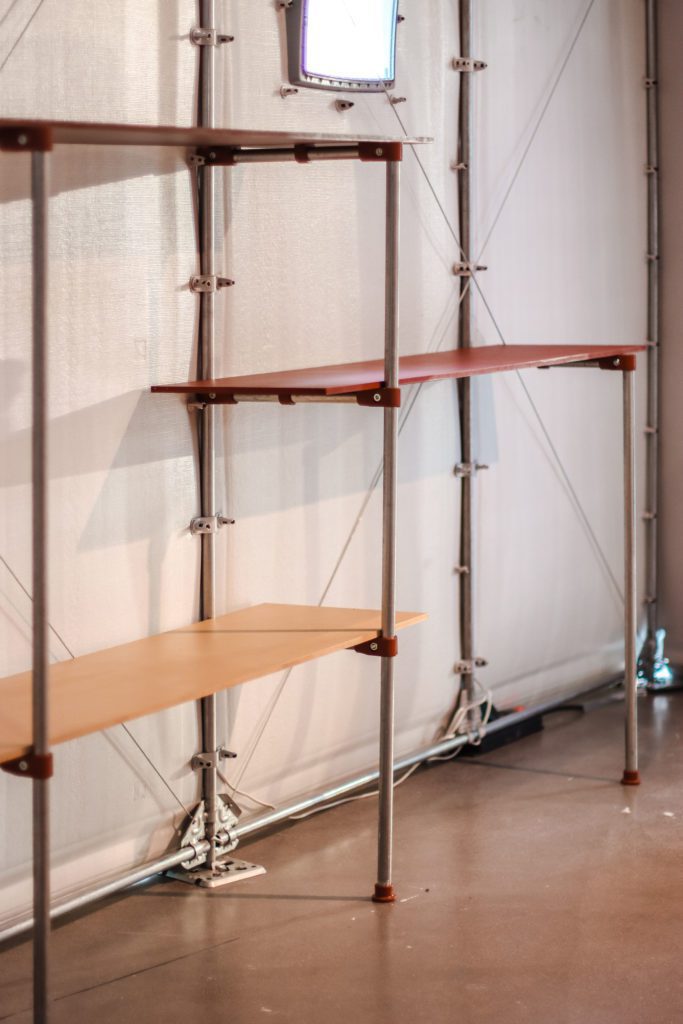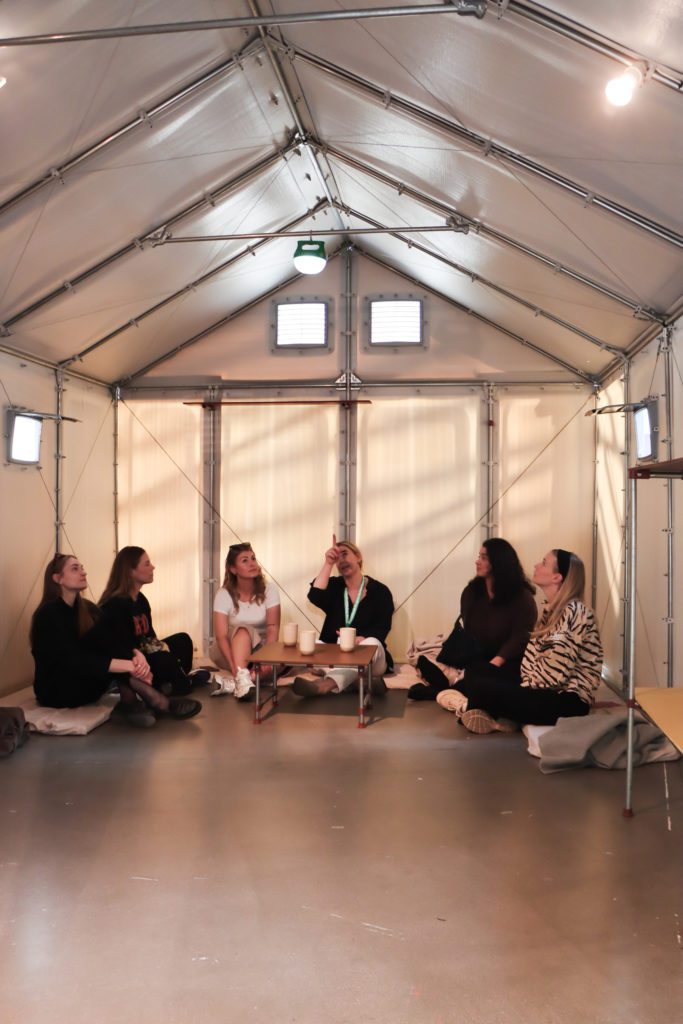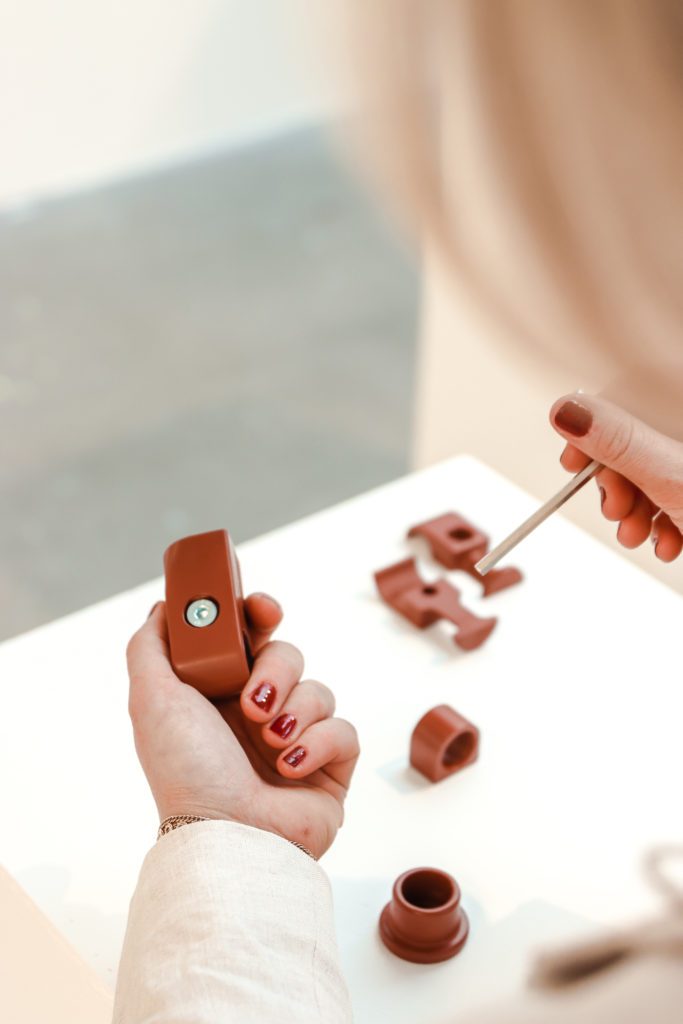 "I did a lot of research into both the RHU and the locations where it is used to create a modular storage system design proposal for the shelter."
While Olivia's design was based on a theoretical setting in Syria, her research was unequivocally based on reality. She worked closely with the Product Team at Better Shelter, researching every detail of the RHU as a structure that is able to stand and withstand many contexts and climates. She studied Syrian culture, analysing images, maps and interviewing members of the Syrian community in Stockholm, to understand even the littlest details on how culture and tradition inform form and function.
The result from months of development was a modular storage system that fits squarely within the building construction of the RHU. Much like the prefabricated elements of the RHU that arrive in a flatpack, Olivia's storage system composes a set of parts that can be adapted in the RHU based on the unique needs of the user: whether they configure the storage units to stow away linens, kitchen utensils, or as demonstrated by Olivia, an oud, a traditional Syrian string instrument.
Just like her conceptual development, the execution of Olivia's design extended beyond a pen and paper. An RHU was installed at Konstfack University, where attendants of her year's graduation exposition had the opportunity to see and experience the modular shelf system. Now fully graduated, and an alumnus of Konstfack, Olivia reflects on the her project experience:
I gained new perspectives, insights regarding emergencies and crises, and knowledge of a foreign culture and place. During the project, it became even more apparent how important it is to design with regard to the current user and target group and to create space for personal and free interpretation to give the user opportunities to create a home, regardless of whether the situation is permanent or temporary. I also challenged myself by entering new and unfamiliar subject areas and learned how important it is to dare to do so to broaden one's views and perspectives, whether it applies professionally or on a personal level.
Contact us
Reach out to learn more about our work, how to become a partner and our technical assistance.