One year has passed since the war in Ukraine started. More than 8,000 civilians have died and many more have been injured. 14 million are displaced, and many are experiencing another winter season in Ukraine. In the early weeks of the war in 2022, the emergency in Ukraine became the largest refugee crisis in recent European history. Responding to the growing need for shelter as the first winter since the war approached, Better Shelter partnered with the European Commission and MSB – the Swedish Civil Contingencies Agency to provide 4,000 RHUs through rescEU.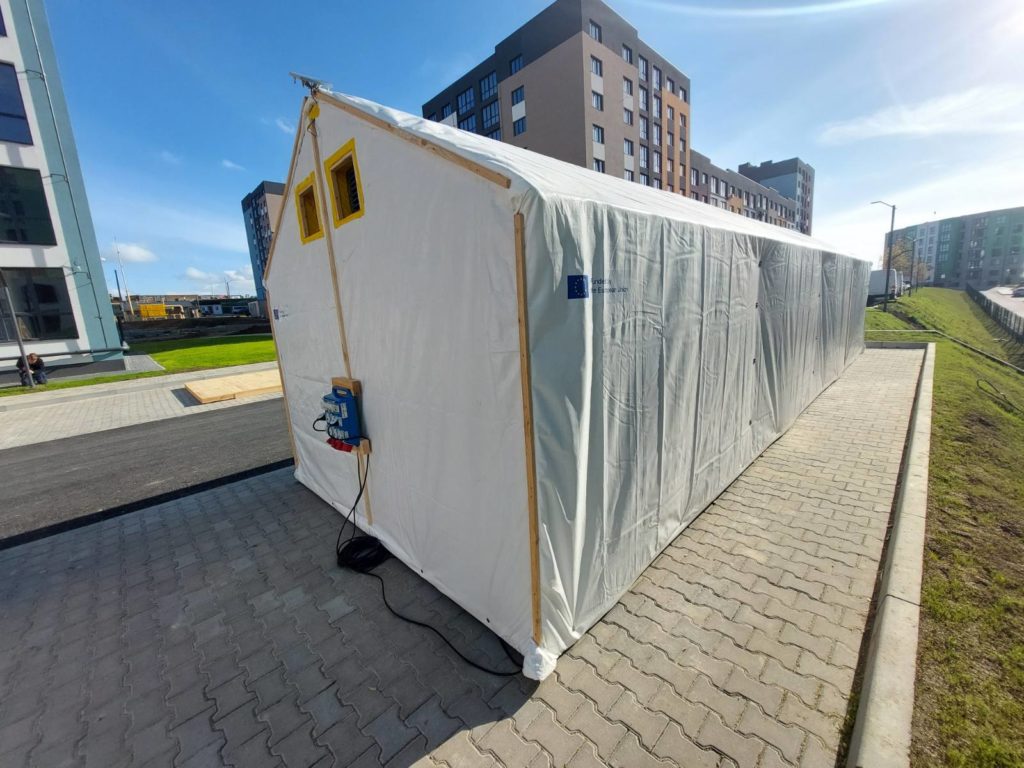 In Ukraine, the winter season is routine, long and challenging. Providing assistance during the winter is critical to the survival of the civilian population, especially for those without a home.
So far, RHUs have been installed in the Ukrainian cities of Rivne, Bucha and Kharkiv as temporary shelters, heating points, child-friendly spaces and reception centres, and with additional units allocated in Slovakia and Türkiye.
With the collaboration of MSB, the winterised RHUs have undergone meticulous winter testing, both in climate chambers and on the field with and without insulation.
The results are currently being implemented in cities across Ukraine, where temperatures are reaching well below 0ºC daily.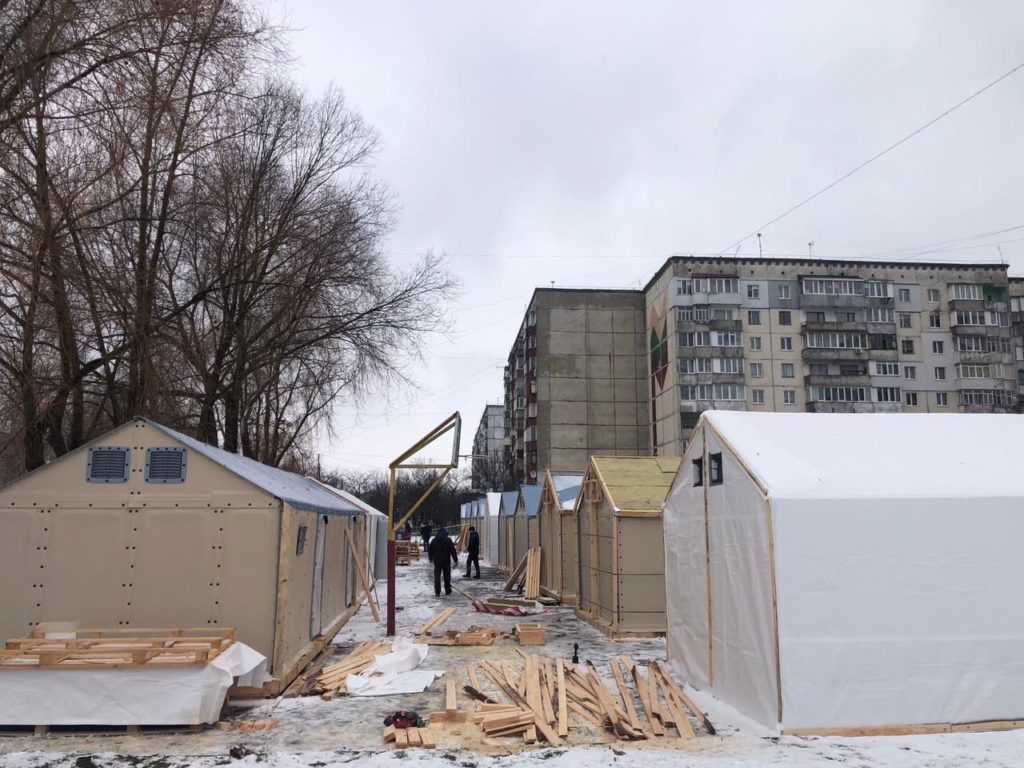 Our winterising technology includes the application of a raised floor, wooden support structure and stone wood blankets from the exterior of the of the RHU covered with plastic sheeting, increasing the thermal comfort and load bearing capacity. The interior of doors are lined with panels of reflective insulation.
Electric power generators were installed in the RHUs built in Rivne providing each shelter with an electricity socket, lighting and an electric heater. The RHUs were also equipped with the necessary furniture and household items to ensure comfort, safety, stability and a degree of normality following the event of displacement.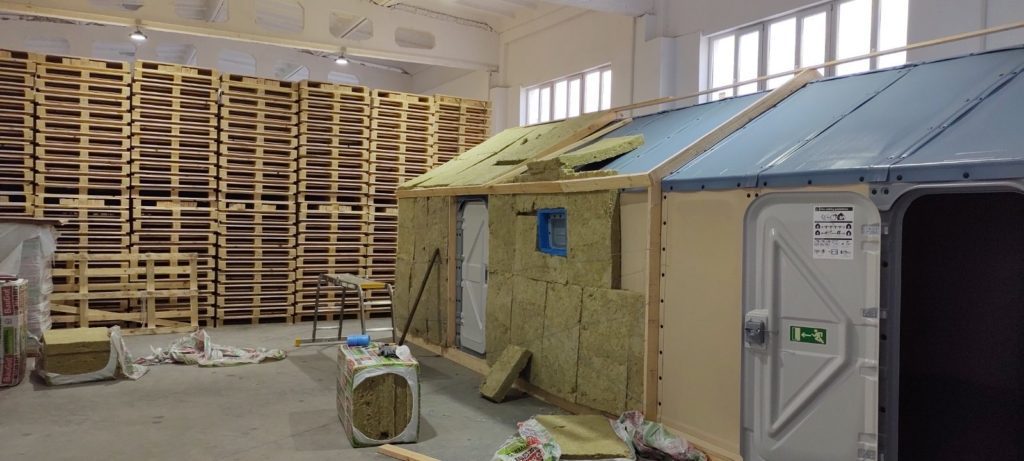 Contact us
Get in touch to learn more about our work, how to become a partner, and our technical support.