The conflict in Ukraine has led to a substantial influx of Ukrainian refugees into Poland. Over one year since the outbreak of war, IOM continues to provide support, shelter, and access to necessities for displaced Ukrainians in Poland.
At the height of the conflict in early 2022, IOM acquired four Relief Housing Units (RHUs) and installed two at the Medyka border point as transit centres for Ukrainians seeking humanitarian assistance. As the flow of border crossings fluctuated in the passing months, and other humanitarian stakeholders took over the core protection duties in Medyka, IOM redirected their focus to the refugees who have moved past the transit centres and are on their path to settle in Poland.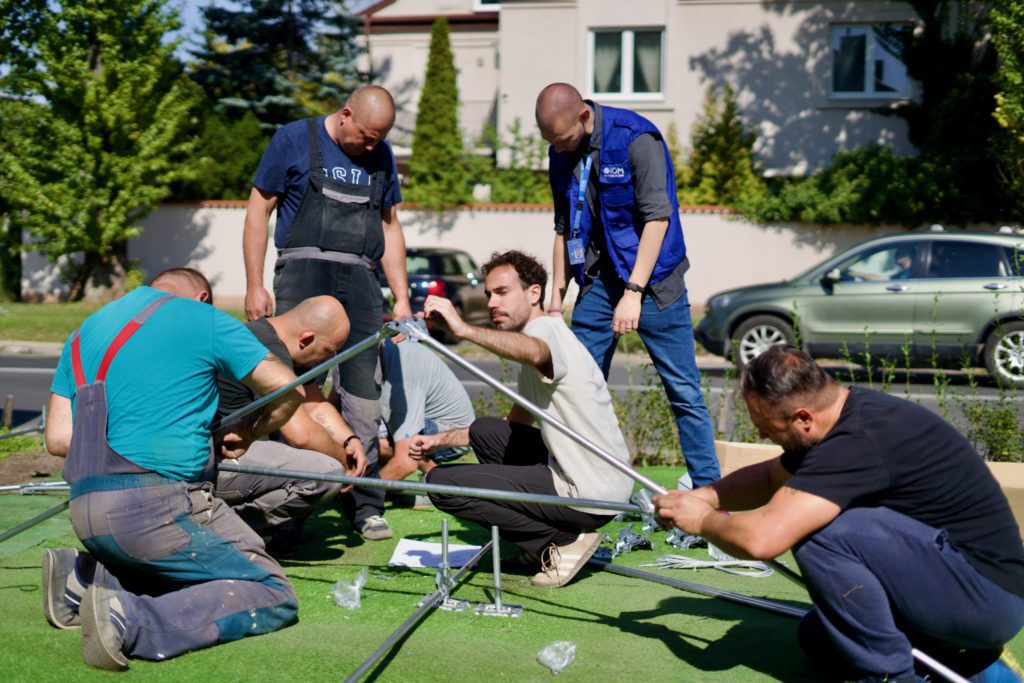 Ukrainians seeking assistance at the consulate in Warsaw, Poland, draw heavy daily traffic. At a point, IOM noticed an NGO distributing refreshments and nonfood items outside the consulate to patrons awaiting entry. They had set up their operations in a mouldy fabric tent that showed weather damage.
IOM then donated two RHUs to help the NGO expand their services while providing a durable structure as a waiting area. They worked with a construction company to install the RHUs, along with the support of Better Shelter, who travelled to Warsaw for a training session. Within hours, the two RHUs were fully installed as a combined superstructure, and in a matter of days, the centre was running with refreshments and child-friendly activities.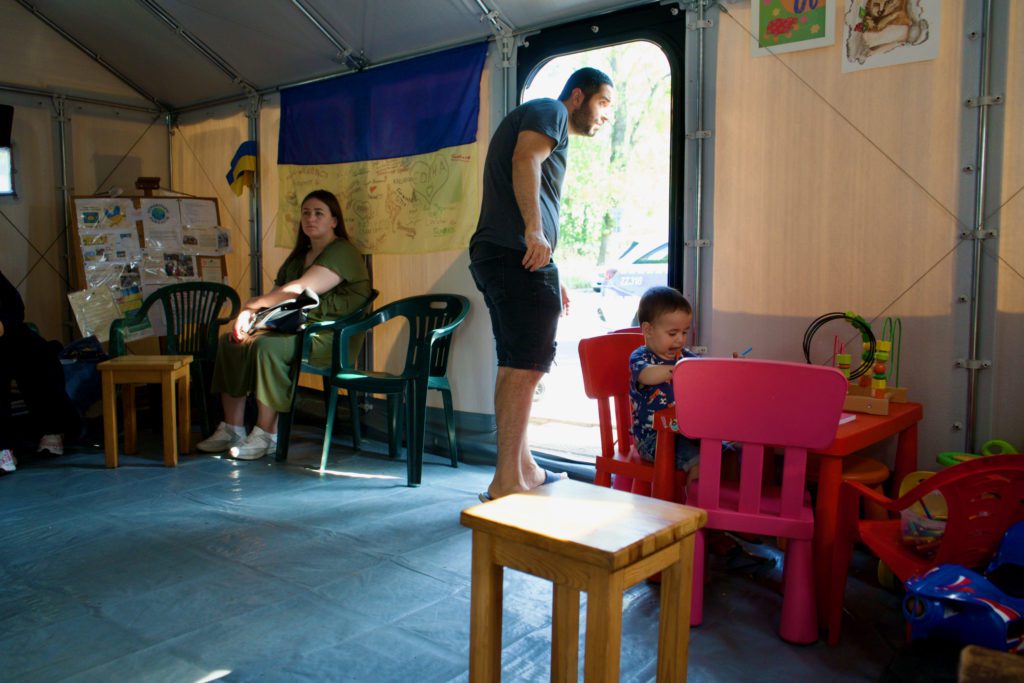 The building team conducted tactical testing on the RHUs, ensuring that it would provide optimal support as seasonal changes were upcoming in the short term. In preparation for a wet autumn, they built a gutter system to catch and drain rainwater along the exterior of the RHU superstructure.
Viktor Dovgosheya, Site Team Leader for IOM Poland, spoke about the future of the RHU superstructure outside the Ukrainian consulate:
The RHU shelters could be very useful for a range of purposes in the future. Here in Poland, we do not have a camp environment. Still, often, collective shelters located in different kinds of permanent buildings need more space for conducting community meetings and organising leisure activities for children and adults, which could be done successfully in an RHU shelter. RHUs could also be used as warehouses for certain NFIs [Non-Food Items].

Viktor Dovgosheya
Site Team Leader, IOM Poland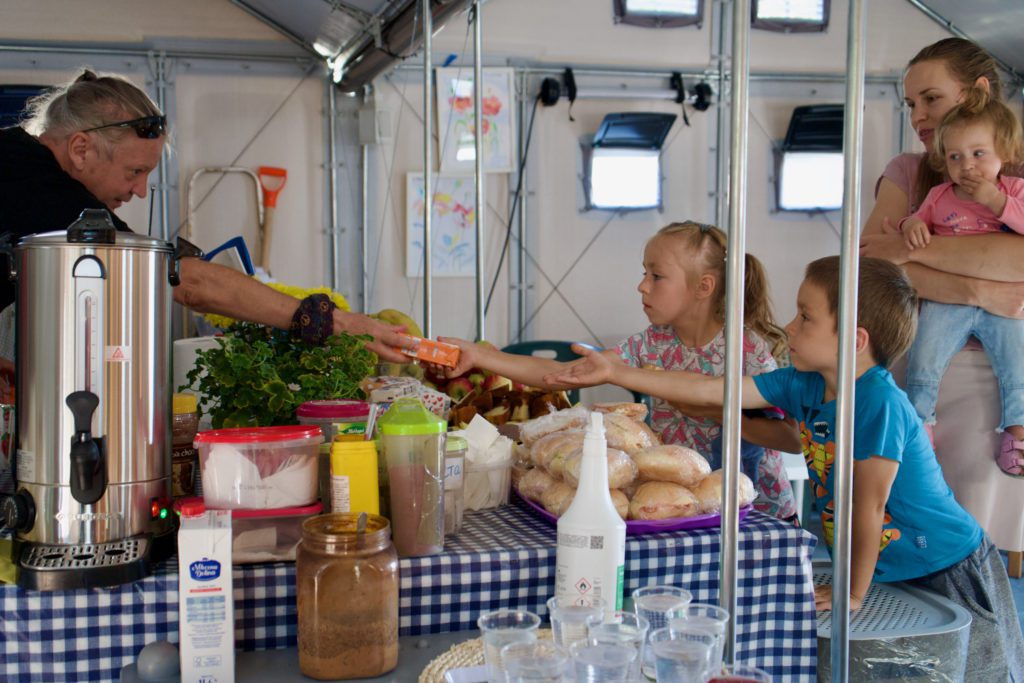 Looking towards the winter, Viktor and IOM are working with Better Shelter on the potential implementation of a winterisation programme to increase insulation and thermal comfort as the climate in Warsaw cools. Winterisation efforts include a raised floor, wooden support structure and stone wool blankets.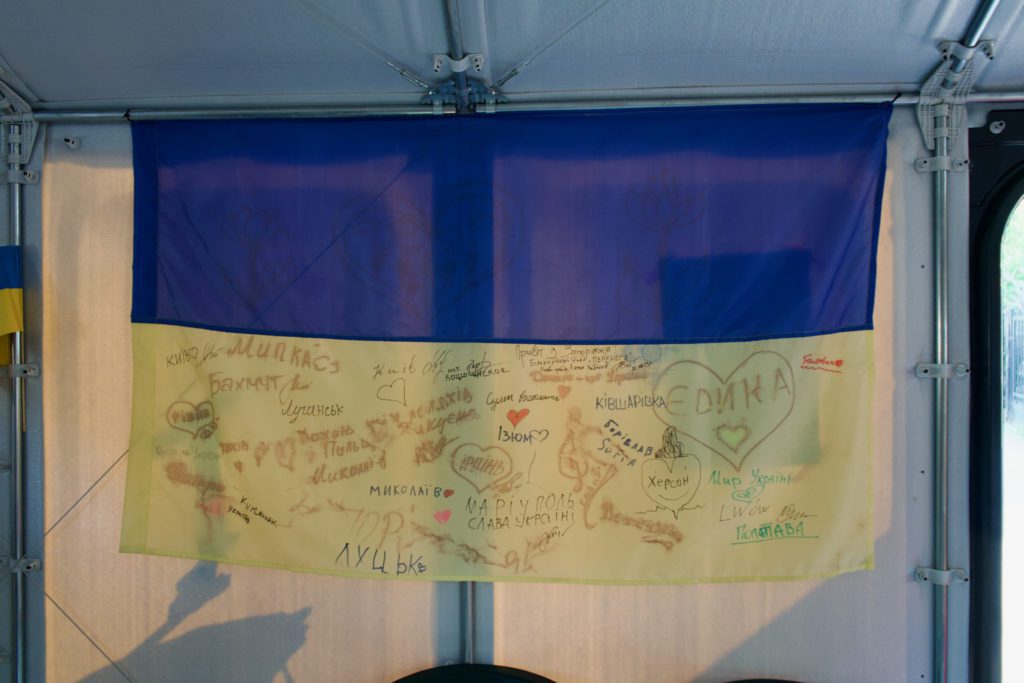 Get in touch to learn more about our work, how to become a partner, and our technical assistance.