In the summer of 2022, a harsh torrential rain season and devastating floods ultimately destroyed thousands of homes in rural Assam, India. When SEEDS provided RHU Structures to families displaced by the flooding, they helped to empower the agency of the women-led households.
The women living in the SEEDS Structures in Assam cover an array of identities and experiences: they are mothers, wives, widows, stockwomen, tea gardeners, community leaders. But what they all have in common is they are leading the rebuilding of their new homes.
The RHU Structure was designed to respond to its surrounding environment, be it culture, climate or other contexts. Amidst a climate of humidity and heavy rainfall, women like Jyotsana, living with her working children, have ensured that her Structure home is reinforced to keep her safe. Like many traditional rural dwellings, Jyotsana built on her Structure frame with mud walls to insulate.
Many of the Structures provided by SEEDS in Assam are clad with locally sourced materials. Archana's family includes her husband and two toddlers. She is the head of her household, helping to usher renewed hope and recovery from the trauma of displacement for her family. Archana's family made use of locally available bamboo, by cladding their Structure frame, and furnishing the interior.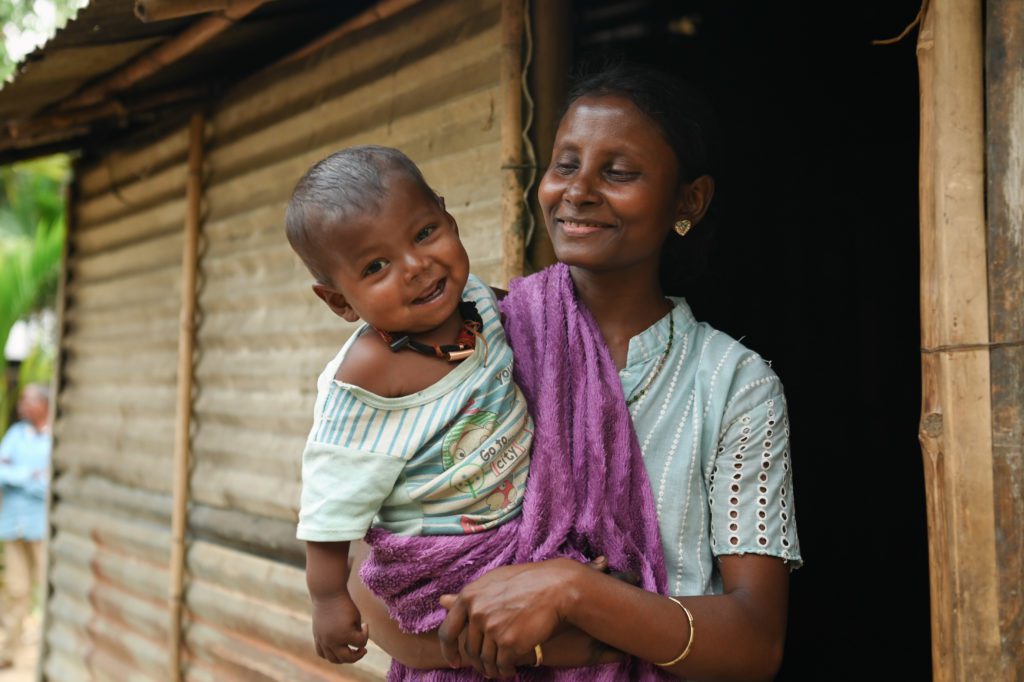 Geeta is the image of many women living in the SEEDS Structures. She is a widow, mother and head of her household. She lives with her father, only able to work as a general labourer scarcely because of his health. She said, "my responsibility is my kids and making sure that my father works less". Now she is able to carry out her responsibilities under a solid roof in her new home.
International Women's Day arrives every year to raise awareness on gender-based discrimination and to drive more parity between genders around the world. International Women's Day welcomes the participation of people of all genders, backgrounds and beliefs, but the women are at the forefront, forging paths of opportunity and empowerment – at marches, in workplaces and in homes.
Contact us
Get in touch to learn more about our work, how to become a partner, and our technical assistance.