In a world grappling with multiple refugee crises, the role of humanitarian educators has emerged as a beacon of hope. These dedicated individuals work tirelessly to provide education and support to refugee children, empowering them with knowledge and skills for a hopeful future. Through their unwavering commitment, they not only educate but also foster a sense of belonging and dignity for those who have been displaced.
Creating safe spaces
Humanitarian educators go beyond traditional teaching methods. They create safe and inclusive spaces for refugee children, where they can heal from the trauma of displacement.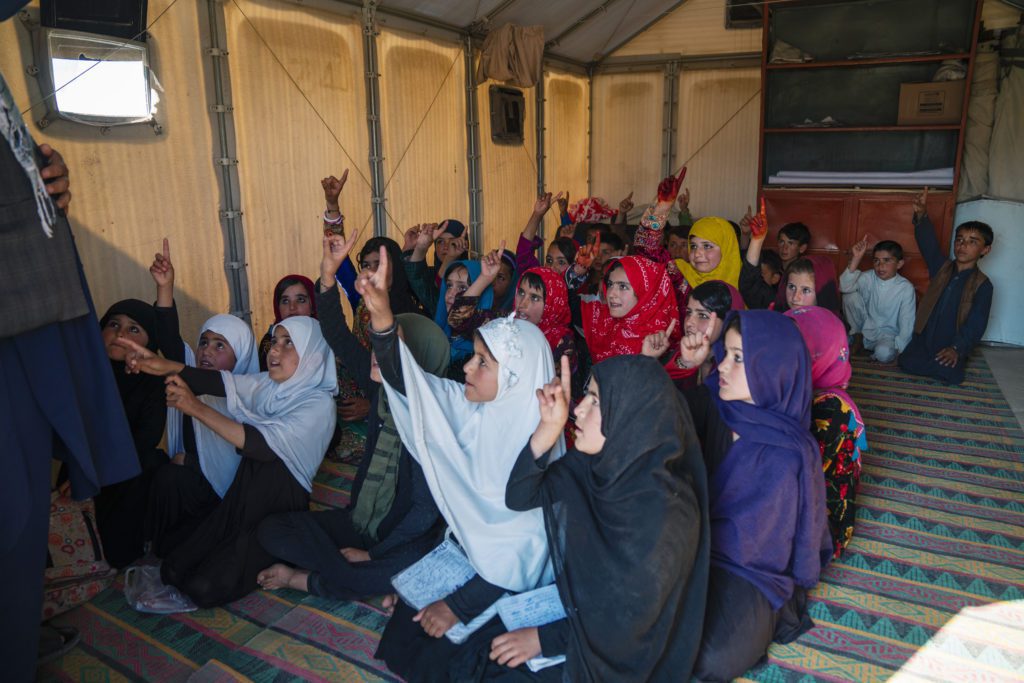 Promoting integration
By fostering understanding, empathy, and respect for diverse cultures, educators help break down barriers and build bridges between refugee children and their new surroundings. This integration not only benefits the children but also contributes to the overall social cohesion of the community.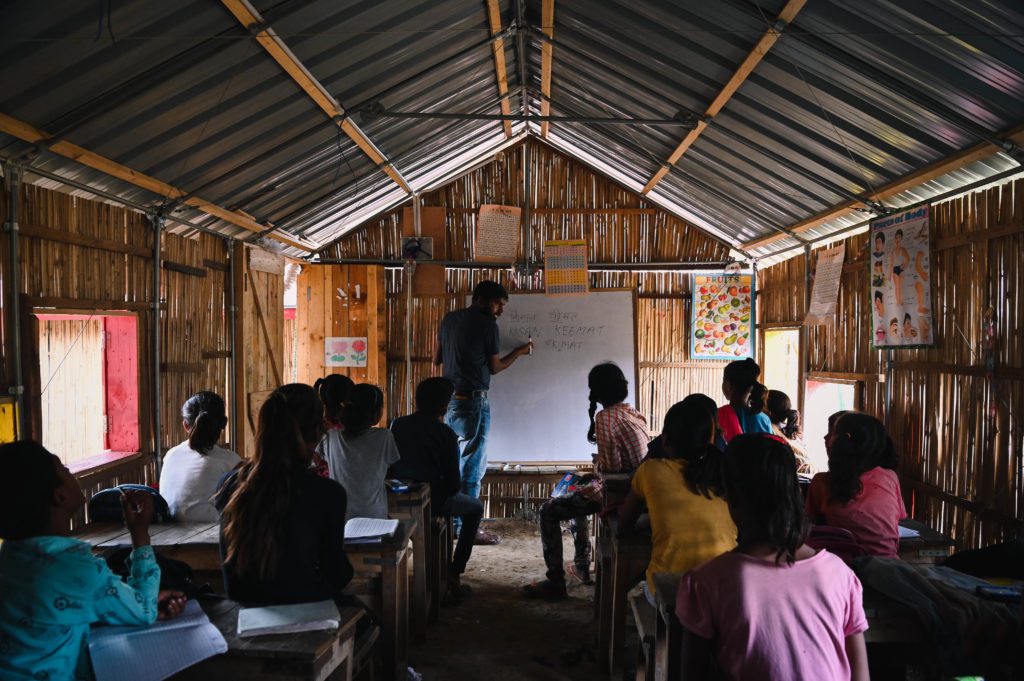 Building a Brighter Future
Education is the key to a brighter future, and humanitarian educators understand this better than anyone else. By equipping refugee children with knowledge and skills, they empower them to overcome adversity and contribute positively to society. These educators instill hope, inspire dreams, and nurture the potential of the children they teach.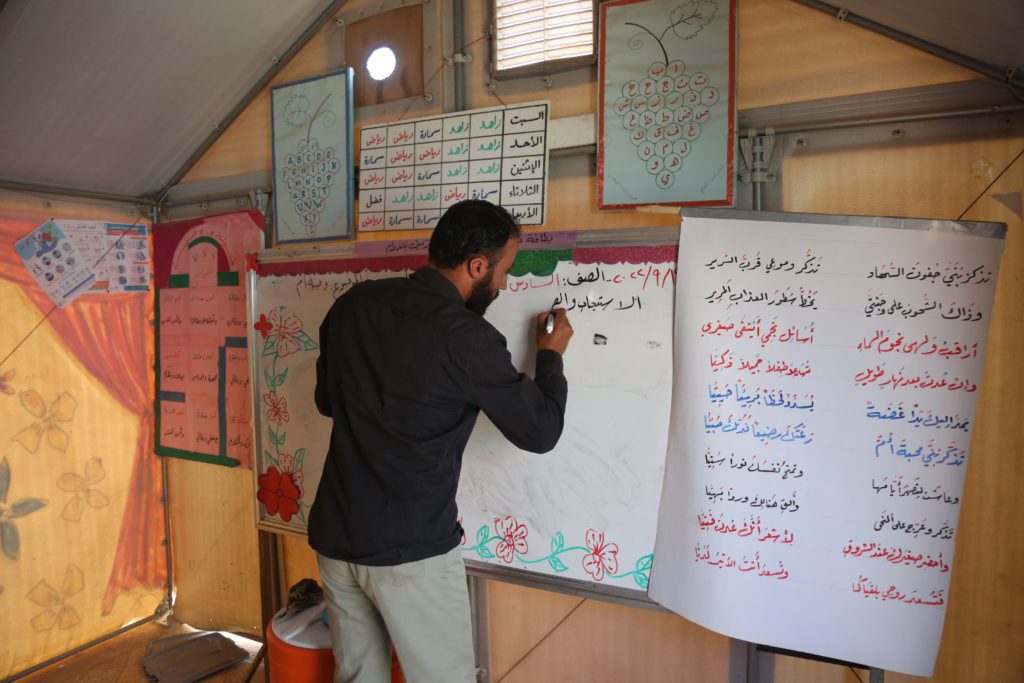 Humanitarian educators are beacons of light in the lives of many children in displacement. Through their dedication and compassion, they provide a lifeline of education to those who need it the most. Their work not only transforms individual lives but also has a far-reaching impact on communities and societies.
One World Humanitarian Day, and everyday, we thank educators for being humanitarian heroes!
Educators in action
Browse through our projects working with educators around the world, providing safe and dignified shelters for the most vulnerable in displacement.
Contact us
Get in touch to learn more about our work, how to become a partner, and our technical assistance.