Each year on the 20th of June, the world marks World Refugee Day, the international day of recognition that raises awareness on the millions of people who have been forced to flee.
Despite the constant threat of hunger, dispossession and discrimination, the Wayuu people native to the Guajira peninsula, have survived. While they are one of the largest indigenous ethnic groups in the northern regions of Colombia and Venezuela, they are also among the most vulnerable. Economic insecurity have affected their livelihoods for decades, only exacerbated by the humanitarian crisis in Venezuela. But while scarcity has been a fact of their living conditions for years, many maintain a hopeful outlook for the younger generation.
In Maicao, Colombia, UNHCR has been supporting Wayuu Venezuelan refugees since the beginning of the refugee crisis nearly ten years ago. UNHCR provided temporary shelters for Venezuelan refugees through the Centro de Atención Integral (CAI) transit centre, until the need for emergency shelters was no longer needed. With RHU shelters now available from the CAI, UNHCR partnered with the municipal government to repurpose the RHUs as classrooms for Wayuu children from Venezuela. On the building of the classrooms for Wayuu children, UNHCR in Colombia said:
There were changes in the flows of people arriving, including having more of a social network in Colombia, meaning the needs for emergency shelter upon arrival decreased. Consequently, UNHCR decided to tailor our services to strengthen processes of local integration, community based protection and socio-economic inclusion.
Ender was one of the Wayuu Venezuelan refugees who was supported by UNHCR at the CAI. When it came time to transition the RHUs from the CAI to classrooms, Ender was enlisted to support in the building process. He learned the installation process, and was a part of the construction team until the successful completion of the classrooms. Today, the RHU classrooms are providing Wayuu children from Venezuela with vital education. Among the students that have learned in the classrooms, were four of Ender's own children.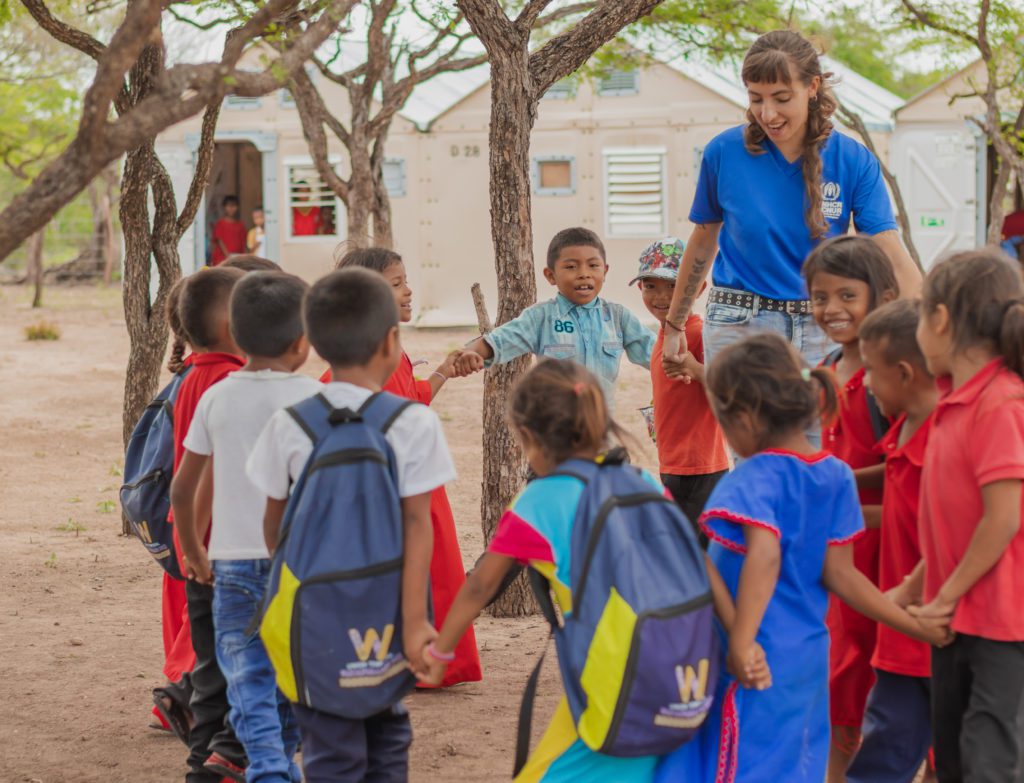 "It is from the small things that the greatest blessings come."
Our projects in the Americas
Help give hope to refugees around the world