The 2022 edition of the IKEA Foundation Week was held from October 24-28. The week-long event recognised the work resulted from the many partnerships the Foundation has formed with governments, NGOs, businesses, civil society and the individuals who aim to improve everyday lives.
The Foundation brought together partners and ambassadors from around the world, both remotely and at the IKEA Hubhult office in Malmö – a coastal city in southern Sweden. Events included sessions on climate change and livelihoods, with film and installation exhibitions. Better Shelter participated in IKEA Foundation Week with an RHU put on display at IKEA Hubhult.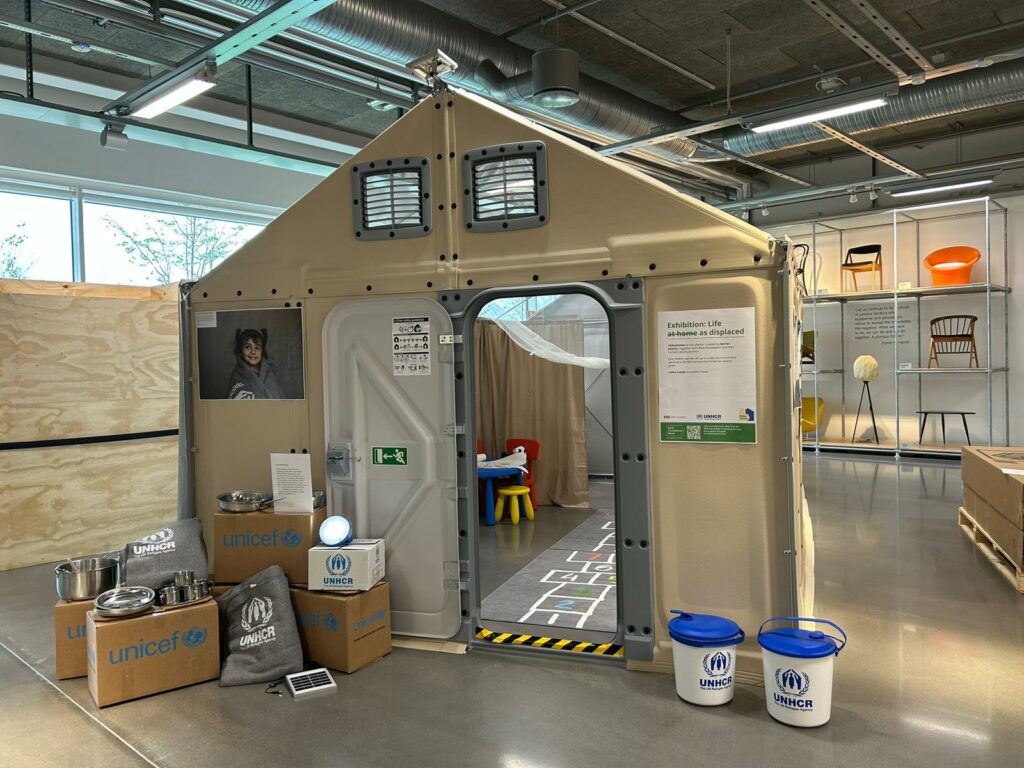 The RHU installation was made in collaboration with UNHCR, reproducing a Blue Dots Hub. Blue Dots Hubs are protection centres that are set up at strategic border points where the flow of migration is requires higher reception response. Blue Dots Hubs are aimed towards the most vulnerable refugee groups, including women, children, LGBTQ persons, persons with disabilities, persons vulnerable to trafficking, victims of sexual and gender based violence, among others, who have access to psychosocial support, legal aid and immigration counselling.
The war in Ukraine in early 2022 has increased the demand for Blue Dots Hubs, as fathers, sons and brothers were conscribed, forcing women and children to flee on their own. RHUs supported Blue Dots protection initiatives in Medyka, Poland, where children were attended with play items and furniture supplied by IKEA.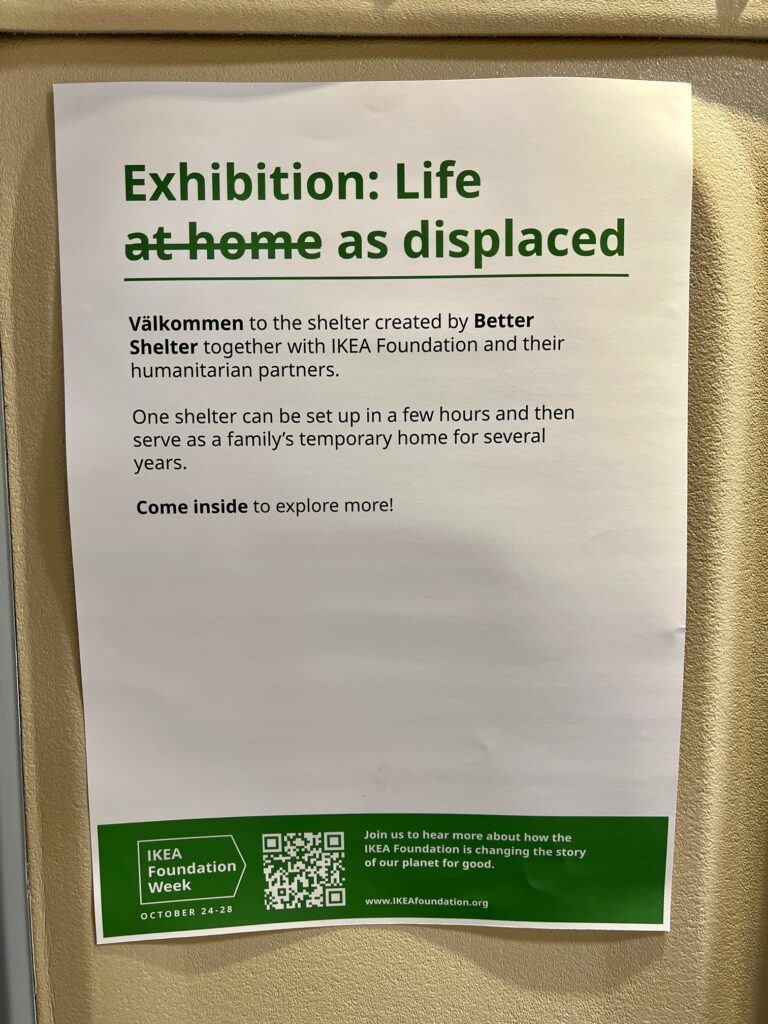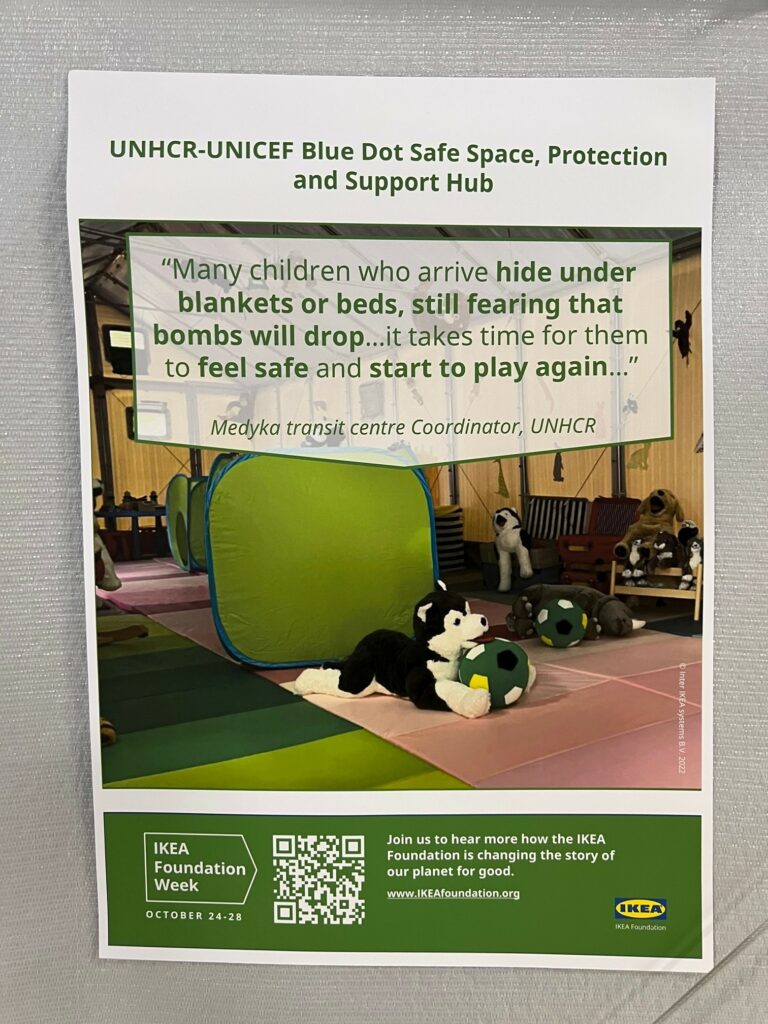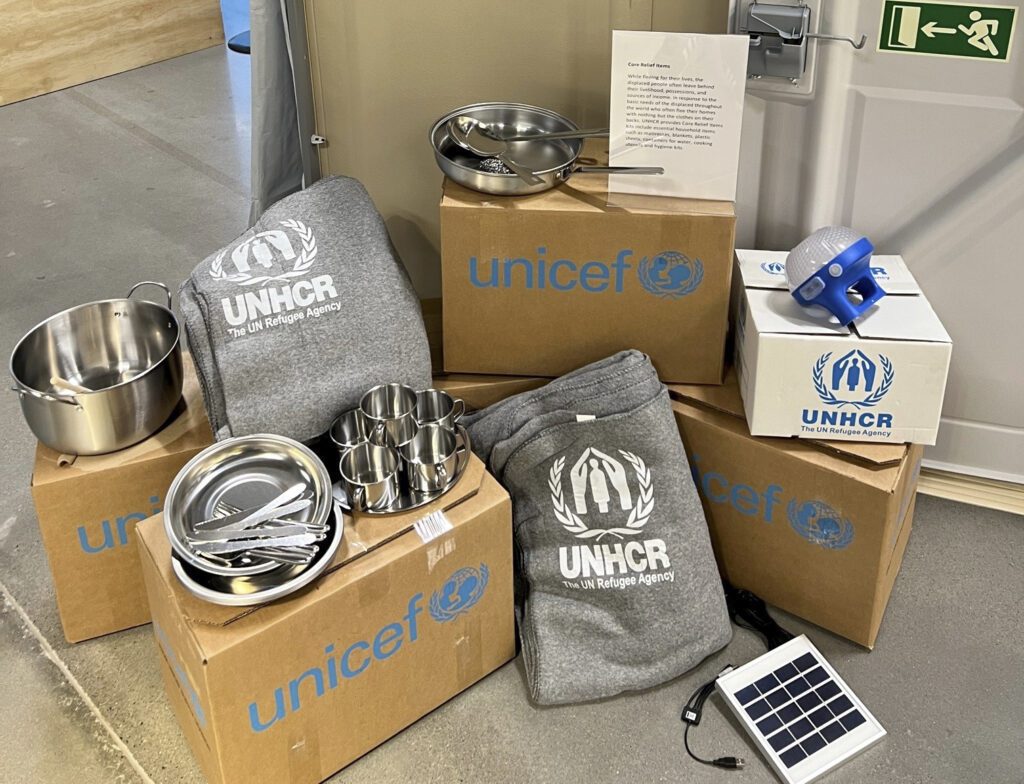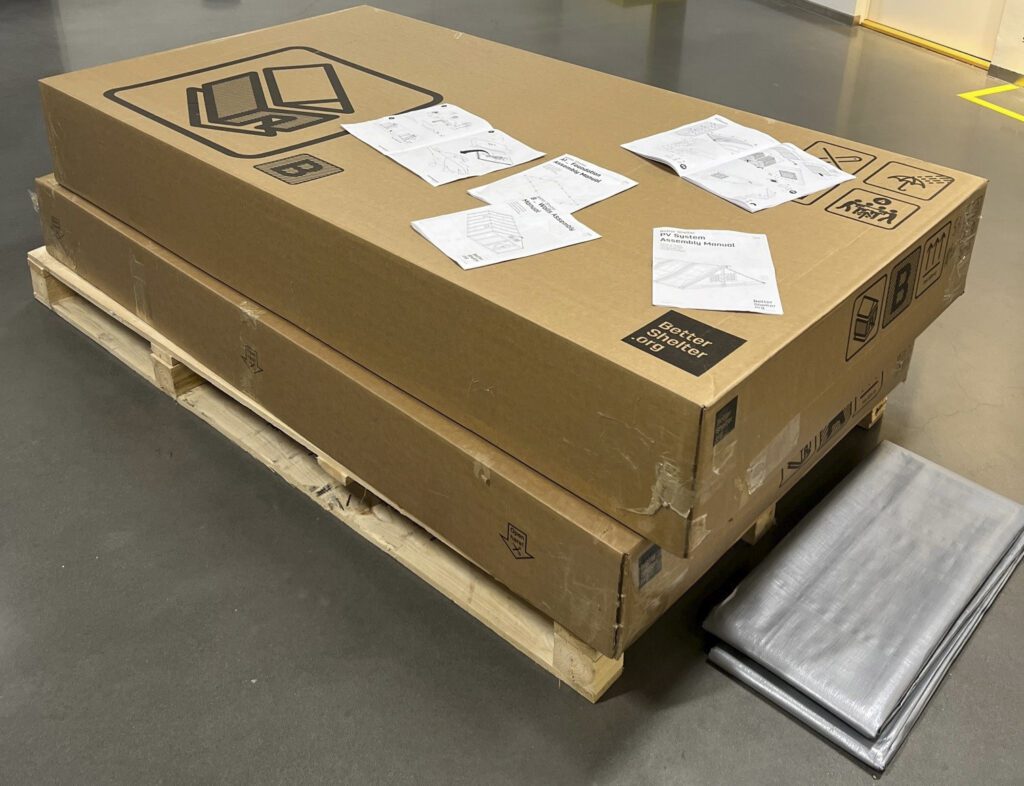 The exhibition of the RHU Blue Dots Hub model is one example in the legacy of the IKEA Foundation's support for a range of partners, programmes and values through their grantmaking process. Operating under the mission to improve livelihoods of the most vulnerable people affected by climate change, insecurity and displacement, the IKEA Foundation has provided long-term support to the most daring innovators and experts in their field.
The IKEA Foundation and Better Shelter's collaboration dates to the very genesis of Better Shelter's foundation, when the Foundation heard of a small team of designers developing a new refugee shelter solution in Hällefors. Together with UNHCR, the IKEA Foundation has supported Better Shelter from the early prototyping phases, to providing safe and dignified shelters in the most urgent disaster and conflict situations around the world.