Indigenous communities can count on generations of rich traditions that guide their way of life. However, many are marginalised within their own lands, and face unique challenges when forced to flee from conflict, persecution, or environmental disasters.
Their distinct cultural practices, beliefs, and languages are often disregarded or suppressed by host countries and at refugee camps, leading to a loss of cultural heritage and a sense of belonging. The lack of recognition and protection of indigenous rights only deepens their vulnerability.
It is essential to recognise and respect the unique needs and rights of indigenous people, ensuring their inclusion and participation in decision-making processes.
Support through Operation Welcome in Brazil
Earlier this year, Operation Welcome in Brazil observed their fifth anniversary, having reached over 100,000 Venezuelan refugees who arrived in the northern Brazilian state of Roraima. Through the Operation Welcome initiative, UNHCR has provided vital assistance to indigenous refugee communities like the Warao, Eñapá, Kariña, Pemon, and Ye'kwana, with services including healthcare, education, livelihood support, and RHU shelters provided by UNHCR and IOM.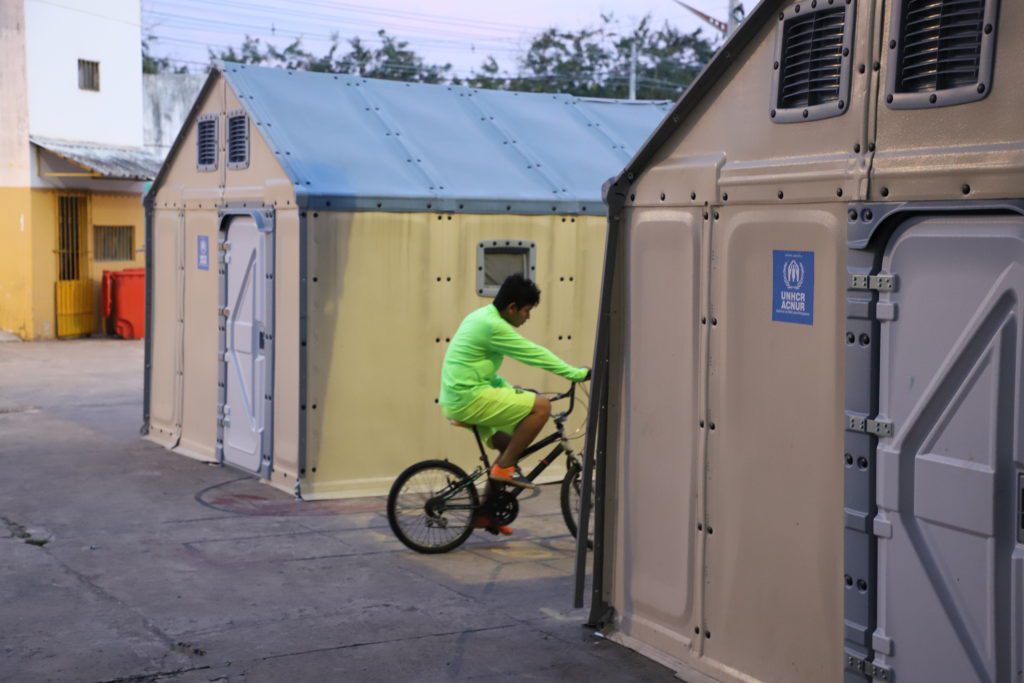 Shelters in Colombia helping livelihoods in present and future
The indigenous Wayúu are among the largest ethnic groups in northern Colombia and Venezuela. While economic insecurity has been affecting the Wayúu for generations, many Wayúu from Venezuela were forced to flee to Maicao in Colombia, as the humanitarian crisis worsened.
UNHCR has been providing support for refugees since the beginning of the refugee crisis in Colombia. To build reception capacity, UNHCR provided emergency RHU shelters at the Centro de Atención Integral, in Maicao, up until the shelters were no longer needed.
With RHU shelters now available after experiencing changes in the flow of refugee arrivals, UNHCR repurposed the shelters, from their initial emergency context, to education facilities for Wayúu youth. Many Wayúu people who arrived at the CAI as refugees, were engaged to assist with the transfer and rebuilding of the shelters as classrooms, including Ender Enrique Fernández.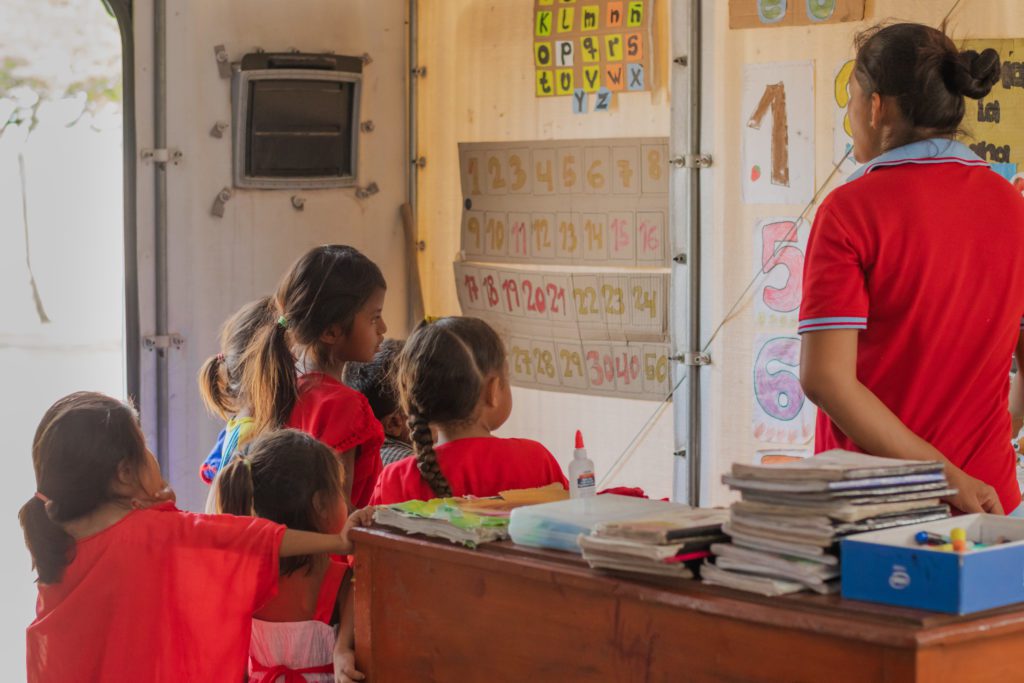 Contact us
Get in touch to learn more about our work, how to become a partner, and our technical assistance.